Materials of Construction for Process Equipment and Piping Systems - Selection and In-Service Performance
» back to Search Results
This course provides comprehensive & practical understanding of engineering materials & guidance on the methods & best industry practices for the selection of the appropriate materials of construction for specific applications...
Course Outline

After Participating in this Course, You will be Able to:
• Recognize key aspects of applicable industry standards and best practices
• Use the basics of metallurgy in considering engineering materials types and properties to specify them for your plant
• Apply the knowledge gained at the course to select the appropriate materials for specific applications in your plant
• Add to your skills in understanding, detecting and assessing the degradation mechanisms and damage sustained in service and taking the corrective action
• Review your welding process to increase its efficiency for construction and maintenance activity in your plant
• Utilize more effectively NDE techniques to decide whether certain repairs are essential or not
• Make run/repair/replace decisions concerning damaged equipment using lessons of past failure analysis to achieve maximum uninterrupted performance of your plant


Description

Appropriate material selection is the cornerstone of pressure equipment and piping design, operation and maintenance. Engineers must select materials of construction that provide adequate strength at operating temperatures and pressures, in compliance with applicable construction codes and with regard to their resistance to corrosion and other likely degradation mechanisms, as well as to cost-effectiveness. The acceptability of materials is controlled by the relevant Codes. The ultimate selection of the correct material is the responsibility of the design or fabrication engineer. By listing the design's allowable stresses, the Codes do limit the materials that can be chosen. Only those materials that meet certain requirements as listed in the specifications should be used. The mechanical integrity, safety, and cost-effective operation of plants depend on the in-service performance of the materials of construction throughout the plant life cycle.

Metallurgy is a complex science but a general understanding of the major principles is essential to the plant engineers and inspectors.

This course provides comprehensive and practical understanding of engineering materials and guidance on the methods and best industry practices for the selection of the appropriate materials of construction for specific applications while simultaneously satisfying service requirements, construction Code requirements, and least life cycle costs over the entire plant life. This course will provide a practical overview of ASME BPVC Section II – Materials, as well as some relevant information from the BPVC Section VIII Div.1 and B31.3 Process Piping.

All materials have flaws and will degrade in service. The in-service performance of the selected materials is crucial for plant integrity, safety and cost-effective operation. Clear understanding of the degradation mechanisms affecting specific equipment and piping systems is essential so that effective inspection strategies, plans and activities can be implemented to assess their condition and suitability for continued service until the next scheduled shutdown. This course provides concise overviews of best industry practices including: API RP 577 "Welding Inspection and Metallurgy"; API RP 580 and Publ. 581 BRD "Risk-Based Inspection"; API RP 571 "Damage Mechanisms Affecting Fixed Equipment in the Refining Industry"; API RP 578 "Positive Material Identification"; and API Std. 579-1/ASME FFS-1 "Fitness-For-Service".

This course builds on a focused and practical coverage of engineering materials properties and selection and provides a structured approach to predict, monitor and assess the materials performance in service with the objective of ensuring plant integrity, safety and cost-effective operation.



Objectives

Assist participants to clearly understand that the appropriate selection of materials of construction for pressure equipment is the cornerstone of safe, reliable and cost-effective plant operation.

Impart the knowledge that material performance will degrade in service necessitating understanding of the active degradation mechanisms, where and how they affect the pressure equipment, and knowing how to effectively inspect the equipment and assess its condition.

Enhance participants' awareness of key requirements of relevant design and operation standards and industry practices such as ASME B&PVC and B31.3; ASTM Material Specifications, API 571, 580, 581, 578 and 579, and others.

Provide guidelines to participants to identify and locate in-service degradation and appropriate tools for condition assessment and making sound run/repair/replace decisions.
Make participants recognize that although all flaws detected by inspection must be evaluated, not all flaws need to be repaired. The proper application of API Std 579-1/ASME FFS-1 for fitness-for-service assessment may obviate the need for some repairs and result in reduced maintenance cost and downtime.

Enable participants to actively contribute towards reducing the probability of serious failures in pressure equipment and piping systems.

Who Should Attend

This course is developed to provide essential knowledge and understanding to professional and technical personnel in the petroleum, process, power, manufacturing, and other related industries. Engineers of all disciplines, including mechanical engineers, process engineers, project engineers, and maintenance engineers will benefit from this course. It is an indispensable course in the professional development of recent engineering graduates.


Plant inspectors and other operations and maintenance technical personnel involved in the operation and maintenance of process equipment and piping systems will also benefit from this course.

Faculty: Nabil Al-Khirdaji, President, KAPPA Associates International

Program Outline Day I

Registration and Coffee
Welcome and Introduction

Engineering Materials – Types and Properties

8:30 Engineering Materials – Overview
• Metals – Ferrous and non-ferrous
• Carbon steel
- Alloying elements added to iron base - carbon, manganese, and silicon
- Effect of alloying elements on end properties and on fabrication processes.
- Impurities and their effect – sulfur, phosphorus
• Alloy steel
- Effects of alloying elements
- Stainless steels
• Specialty alloys
- Corrosion resistant alloys
- High temperature alloys
- Erosion resistant alloys


10:00 Refreshments and Networking

10:15 Engineering Materials
• Refractory materials – Types and applications – Examples: Titanium and zirconium
• Clad Materials – Types; production methods; and typical applications
• Composite materials – Classes, types and applications
• Non-Metallic materials – Plastics, ceramics
• Surface engineered coatings/overlays – Types, specifications and applications
- Organic coatings
- Metallic coatings
- Corrosion resistant cladding
- Corrosion resistant / hard-surface welding
- Thermal spray coatings
- Plasma transferred arc (PTA) welded overlays

12:00 Lunch

1:00 Metallurgy Basics
• The structure of metals and alloys
• Imperfections in metals and alloys
• Microstructure and heat treatment
• Chemical composition - Unified numbering system (UNS)
• Physical properties - melting temperature, the thermal conductivity, electrical conductivity, the coefficient of thermal
expansion, and density
• Mechanical properties - Base metals, filler metal and completed welds
• Tensile and yield strength, ductility, hardness and toughness
• Heat treatment and effect on material properties
• Creep properties - The Larson-Miller parameter (LMP)
• Fatigue properties - Fatigue design (S-N) curves
• Oxidation resistance - Scale formation
• Guidelines on the maximum temperature of use of carbon steel materials

2:30 Refreshments and Networking

2:45 Material Forming and Fabrication
• Forming and forging
• Casting
• Welding processes - main technologies and consumables currently used in industry.
• Weldability – Carbon equivalent; Shaeffler and WRC diagrams
• Preheat and Post-Weld heat treatment (PWHT) - Code (B&PV and B31) rules
• Weld imperfections (discontinuities) commonly encountered with welding processes

4:00 Overview of ASME Section IX
• Welding procedure specification (WPS)
• Procedure qualification record (PQR)
• Welder performance qualification (WPQ)

4:30 Adjournment

Day II

Materials Selection and Application

8:30 Material Selection Process and Guidelines
• Life cycle cost considerations
• Factors in material selection in petroleum refineries-type of refinery; type of crude oil processed; service conditions in specific
process unit/application, expected service life.

10:00 Refreshments and Networking

10:15 Materials Standards and Codes
• ASME Boiler and Pressure Vessel and Piping Construction Codes
- Allowable stresses
- Constraints and limitations
- P-Number identification
• ASTM – Some common material specifications for piping, plates, forgings and castings


12:00 Lunch

1:00 Materials Standards and Codes (continued)
• API RP 941 - Steels for hydrogen service at elevated temperatures and pressures in petroleum refineries
and petro chemical plants
• NACE MR 0175/ISO 15156 for Corrosion Resistant Alloys for Sulfide Service
• PIP (Process Industry Practices) Standards – Example: PIP Piping Material Specification 1 CS2S01 Class 150,
Carbon Steel, Socket Weld, 0.125" C.A. Process

2:00 Overview of ASME Section II

2:45 Refreshments and Networking

3:00 Material Selection for Specific Equipment
• Pressure vessels
• Piping valves and fittings
• Pumps

4:00 Positive Material Identification Objectives & methodologies (e.g. X-Ray Fluorescence & Optical Emission Spectroscopy)
• ASTM- E1916
• Pipe Fabricator Institute PFI-ES42
• API 578
• MSS SP-137-2007
• Material Test Reports

4:30 Adjournment



Day III

Degradation of Materials In-Service

8:30 Material Ageing and Degradation - Overview

9:15 Failure Modes and Mechanisms in Materials

10:00 Refreshments and Networking

10:15 Overview of API RP 571 Damage Mechanisms Affecting Fixed Equipment

12:00 Lunch

1:00 Introduction to Fracture Mechanics

2:00 Metallurgical Failure Analysis

2:30 Refreshments and Networking

2:45 Case Studies – Failures of Materials in Service

4:30 Adjournment

Day IV

Inspection and Condition Assessment

8:30 Mechanical (Structural) Integrity - Overview

9:30 Inspection Strategies and Methods
• Real function; planning and strategies


10:00 Refreshments and Networking

10:15 Inspection Strategies and Methods (continued)
• Overview of API RP 580 and RBD 581 - Risk-Based Inspection
• Overview of API RP 577 Welding Inspection and Metallurgy

12:00 Lunch

1:00 Non-Destructive Examination (NDE) Methods and Their Application
• Capability of the applicable inspection method vs. discontinuity

2:00 Overview of ASME BPVC Section V

2:45 Refreshments and Networking

3:00 Fitness-for-Service Assessment
• Overview of API Std. 579-1/ASME FFS-1
•Worked examples

4:30 Concluding Remarks and Final Adjournment




Prerequisites & Certificates

Pre-Requisites

Certificates offered

2.4 CEU / 24 PDH




Cancellation Policy

To withdraw from a course, you must send a request, in writing, with the official receipt to our office. Fifteen or more business days in advance: full refund less $50.00 administration charge. Five to fifteen business days in advance: non-refundable credit of equal value for any future EPIC seminar within one year. Credits are transferable within your organization. In case of an unexpected event occurring after this time, you may send someone else to take your place without any additional cost.


Map & Reviews




Reviews

This course has not yet been rated by one of our members.

If you have taken a course through this vendor please log into your account and leave feedback for this vendor. You will be helping ensure our members get directed to the best training facilities.

Here are some reviews of the training vendor.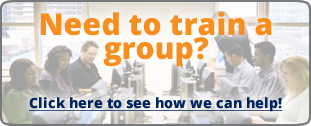 This course currently does not have any dates scheduled. Please call
1-877-313-8881

to enquire about future dates or scheduling a private, in house course for your team.
This page has been viewed 470 times.