Ensuring Compliance With the New Ontario Building Code
» back to Search Results
This course is focused on how to use the new 2012 Ontario Building Code. It is of a general nature and will teach you and familiarize you with finding the pertinent section dealing with the subject matter.
Course Outline

After participating in this course, you will be able to:
€¢ develop valuable knowledge on key parts and interpretation of the New Ontario Building Code 2012
€¢ discover the new areas of the New Building Code
€¢ discover how municipalities are enforcing the Ontario Building Code after Bill 124 (BRAGG)
€¢ find out how the objective based codes can work to your advantage and save thousands of dollars
€¢ enforce rules of construction in future preventing litigation, reducing risk of costly building failures,
   costly repairs and code compliance
€¢ you will be with people who work within your field, Building industry, private sector, Registered code
   agencies (RCA) who in the future may take responsibility for enforcement
€¢ different organizations seeking litigation against other organizations for not enforcing the Building Code
€¢ benefit your comfort level by attending this course on using the New 2012 Ontario Building Code

Description

The new 2012 Ontario Building Code is divided into a number of parts dealing with the size and the use of the building as well as parts dealing with various specialty fields involved in the design of building elements (e.g. Energy efficiency, Barrier free)

This course is focused on how to use the new 2012 Ontario Building Code. It is of a general nature and will teach you and familiarize you with finding the pertinent section dealing with the subject matter. 

It specifically deals with the use of the new Ontario Building code and which parts apply to the different types of buildings. Learn when you have to sprinkler a building or learn when you must install a standpipe system.
You will receive a new copy of the latest 2012 Ontario Building Code using it throughout the course.

This is an interactive course where you are working with the code as well as the instructor with real examples.

Objectives
€¢ To provide participants with the knowledge and skills required for the design, construction and compliance
   in accordance with the Ontario Building Code in order to reduce litigation costs, improve health and safety
   for occupants of all buildings, increase life of buildings and increase quality of life in buildings.
€¢ To provide participants with the knowledge to be able to carry on conversations with Building Designers
   and Building Officials about the compliance of the design withy the pertinent sections of the code.
€¢ To prepare participants for provincial examinations.
€¢ To be in contact with a building official with extensive experience with the Building code industry.

Who Should Attend

Building officials who need a refresher or new general overview on the sure of the New 2012 Ontario Building code, architectural and engineering consultants who have responsibilities for design construction and inspection of buildings and want to understand the application of the new 2012 Ontario Building Code. This course will also be beneficial to home inspectors, designers, developers and other individuals who are required to achieve compliance.  Persons who want to prepare to write provincial examinations in order to receive a BCIN Registration (required in order to work in design of buildings or gain employments with municipalities.


Program Outline

Day I

Welcome, Introduction, Workshop Preview, Learning Outcomes and the Assessment Method

Introduction and Chance to Network with Participants and Instructor

The Building Code Act
€¢ Design of building code
€¢ Powers to enforce Building Code
€¢ The Building Code Act
€¢ Building by-law
€¢ Different order enforcement
€¢ Powers of the inspector
€¢ When do you require a building permit
€¢ Some drawings and applications for a building permit

Part 1A-Scope and Definitions
€¢ Abbreviations
€¢ Legal definitions
€¢ Defined terms

Part 2A -Objective A2
€¢  Application
€¢ Designated structures
€¢ Design and general review
€¢ Permits and inspections
€¢ Conditional permits

Part 3A
Functional Statement

Part 1B General
€¢ Standards documents, numbering system, code reference

Part 3B Fire Protection, Occupant Load, Occupant Safety and Accessibility
€¢ Fire protection through compartmentalization, sprinkler system
€¢  Classification of buildings
€¢ Major occupancy
€¢ Multiple occupancy
€¢ Multiple occupancy and fire protection requirements

Combustible Construction
€¢ Non-combustible construction
€¢ Foamed plastic
€¢ Fire resistance rating
€¢ Fire separations
€¢ Closures
€¢ Fire walls
€¢ Fire stopping
€¢ Flame spread rating
€¢ Roof assemblies
€¢ Occupant load
€¢ Building fire safety

Building Size and Construction Relative to Occupancy
€¢ Building classification
€¢ Number of streets
€¢ Sprinkler vs non sprinkler
€¢ Sprinkler in lieu of roof rating
€¢ Spatial separation and exposure to fire
€¢ Exposure protection
€¢ Number size of unprotected openings
€¢ Limiting distance

Day II

Fire Alarm and Detection
€¢ Fire alarm
€¢ Types of fire alarms
€¢ Sprinklers in lieu of fire detectors
€¢ Voice communications

Provisions for Fire Fighting
€¢ Access to basements, access to fire routes
€¢ Water supply
€¢ Sprinkler systems

Additional Requirements for High Buildings
€¢ Limits to smoke
€¢ Fire fighters elevator
€¢ Smoke venting
€¢ Stand pipe system requirements
€¢ Pressurization

Emergency Lighting and Power Supply
€¢ Main lighting levels
€¢ Emergency power supply

Mezzanines
€¢ Openings through rated floor assembly
€¢ Exit requirements from mezzanine
€¢ Interconnected floors
€¢ Smoke control

Safety within Floor Areas
€¢ Separations of suites
€¢ Hazardous area
€¢ Public corridors
€¢ Number of exits
€¢ Assembly occupancy
€¢ Care
€¢ Detention occupancy

Exit Requirements
€¢ In a sprinkled area
€¢ In unsprinkled area
€¢ Travel distances
€¢ Height and width of exit
€¢ Protection -fire compartmentation
€¢ What type of glass- G.W. or tempered
€¢ Number of exits

Vertical Transportation
€¢ Elevator requirements
€¢ Fire separations
€¢ Linen and refuse chutes
€¢ Fire separation make up
€¢ Service facilities

Health Requirements
€¢ Room sizes
€¢ Size of windows
€¢ Windows protection in apartment buildings
Care and Detention
€¢ Hospitals and nursing homes
€¢ Residential occupancies

Plumbing
€¢ How to calculate the number of plumbing fixtures in different types of buildings
€¢ Water distribution systems
€¢ Traps and interceptors

Barrier-Free Design
€¢ Path of travel
€¢ Occupancy requirements
€¢ Design standards
€¢ Assistive listening devices
€¢ Ramps

Portable Classrooms
€¢ Requirements
€¢ Grouping
€¢  Separations
€¢ Fire alarm systems
€¢ Exiting

Pool Design Overview
€¢ Pool designations
€¢ Pool and deck design
€¢ Public pools
€¢ Emergency provisions for public pools

Air Supported Structures
€¢ Spatial separation
€¢ Clearances to surrounding
€¢ Flammable materials
€¢ Structural requirements
€¢ Back up emergency power
€¢ Professional design

Day III

Part B4 Structural Design Overview
€¢ Design requirements
€¢  Building higher buildings
€¢ Next to lower buildings
€¢  Loading live and dead load
€¢  Use and occupancy
€¢ Wind loads
€¢  Live loads due to earthquakes
€¢ Foundations
€¢  Excavations
€¢ Signs

Part B5 Wind, Water and Vapour Protection (Environmental Separation)
€¢ Separation of environment
€¢ Environmental loss
€¢ Heat transfer
€¢ Air leakage
€¢ Precipitation
€¢ Surface water
€¢ Moisture in the ground
€¢ Prevent mould

Part B6 Heating, Ventilating and Air Conditioning Overview
€¢ Design and installation
€¢ Air duct design system
€¢ Supply, return air, exhaust air system

Part B7 Plumbing Overview
€¢ Plumbing facilities
€¢ Materials, fixtures
€¢ Corrosion resistant materials
€¢ Connections to drainage
€¢ Potable water systems
€¢ Protection from contamination

Part B8 Sewage Systems Overview
€¢ Sewage system: classification of system,  limitations, design standards, earth pit privy tanks, treatment
   and holding  class 1 to class 5 sewage systems,
€¢ Operation and maintenance, grease interceptors

Part B9 Housing and Small Buildings
€¢ Scope of part 9 in detail
€¢ Different materials, systems and equipment
€¢ Compressive strength of concrete
€¢ Wood products
€¢ Snow loads
€¢ Design of areas and spaces
€¢ Resistance to forced entry
€¢ Fire protection of exits
€¢ Occupancy classification
€¢ Spatial separations
€¢ Damp proofing  vs waterproofing
€¢ Footing and foundations
€¢ Masonry
€¢ Wood frame construction
€¢ Wood design use of tables
€¢ Heat transfer, air leakage and condensation
€¢ Cladding, stucco, interior finishes
€¢ Ventilation
€¢ Design of floor system framing
€¢ Design of roof system framing  

Part B10 Change of Use Overview
€¢ Application
€¢ Performance level
€¢ Re-use of existing building
€¢ One occupancy changed into another occupancy
€¢ Site documents
€¢ Occupancy of unfinished buildings
€¢ Demolition of buildings
€¢ Notices to chief building officials
€¢ Equivalents
€¢ Search warrants
€¢ Sewage systems-qualifications
€¢ Conditional permits
€¢ Occupancy permits
€¢ Climatic date
€¢ Documents referenced in the Ontario Building Code
€¢ Disputes versus Building Code Commission

Part B11 Renovations Overview
€¢ Multiple occupancies
€¢ Performance level evaluation
€¢ Compliance alternative measures

Part B12 Resource Conservation
€¢ Energy efficiency for building under part 9
€¢ Insulation R values in different degree zones
€¢ Lighting/electrical requirements

Part I-C1
€¢ Administrative provisions
€¢ When field review is required

Part C2-Alternative Solutions Disputes
€¢ Resolutions
€¢ Rulings

Part 3C-Qualifications
€¢ Who needs to be qualified with a BCIN Registration number
€¢ Registration by the Ministry of Municipal Affairs and Housing
€¢ Quarts

Final Overview of Provincial Examination System

Questions and Answers and Feedback to Participants on Achievement of Learning Outcomes

Summary and Final Adjournment

Daily Schedule
8:00 Registration and Coffee (1st day only)
8:30 Session begins
12:00 Lunch
4:30 Adjournment

There will be a one-hour lunch break each day in addition to a refreshment and networking break during each morning and afternoon session.
 
Faculty

Frank J. Asta (B.Tech, CBCO, CET, and M.A.A.T.O) is owner of Permit Plus and a former employee of the Town of Halton Hills Building Department. Previously the chief building official for the Town of Oakville, he has over 43 years of experience in design, construction, regulation, and building code enforcement. Mr. Asta is also a member of the Ontario Building Officials Association, having served on the Building Materials Evaluation Commission, the Building Code Review Committee, and the Ministry of Municipal Affairs and Housing in the past. He was part of the teaching staff at George Brown College in the Continuing Education Program before taking his current position with the teaching staff at Humber College in the Architectural Technology Program. Mr. Asta has facilitated Ontario Building Code courses for organizations such as the Ontario Building Officials Association and the Association for Architectural Technologists of Ontario.

 




Prerequisites & Certificates

Pre-Requisites

Certificates offered

2.1 CEUs / 21 PDHs




Cancellation Policy

To withdraw from a course, you must send a request, in writing, with the official receipt to our office. Fifteen or more business days in advance: full refund less $50.00 administration charge. Five to fifteen business days in advance: non-refundable credit of equal value for any future EPIC seminar within one year. Credits are transferable within your organization. In case of an unexpected event occurring after this time, you may send someone else to take your place without any additional cost.


Map & Reviews




Reviews

This course has not yet been rated by one of our members.

If you have taken a course through this vendor please log into your account and leave feedback for this vendor. You will be helping ensure our members get directed to the best training facilities.

Here are some reviews of the training vendor.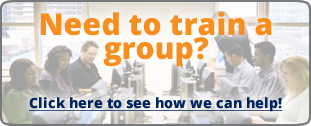 This course currently does not have any dates scheduled. Please call
1-877-313-8881

to enquire about future dates or scheduling a private, in house course for your team.
This page has been viewed 1057 times.