Electrical Equipment: Selection, Applications, Operation, Diagnostic Testing, Troubleshooting and Maintenance
» back to Search Results
This seminar is a MUST for anyone who is involved in the selection, applications, or maintenance of electrical equipment. It covers how this equipment operates & provides guidelines & rules that must be followed for a successful operation.
Course Outline

Description Maximum efficiency, reliability, and longevity of electrical equipment such as the various types of motors, variable-speed drives, transformers, generators, rectifiers, inverters, uninterruptible power systems, circuit breakers, and fuses are of great concern to many industries. These objectives can only be achieved by understanding the characteristics, selection criteria, common problems and repair techniques, preventive and predictive maintenance. This seminar is a MUST for anyone who is involved in the selection, applications, or maintenance of electrical equipment. It provides the latest in technology. The seminar covers how this equipment operates and provides guidelines and rules that must be followed for a successful operation. Their basic design, operating characteristics, specification, selection criteria, advanced fault detection techniques, critical components as well as all maintenance issues are covered in detail.

Objectives

To provide a comprehensive understanding of the various types of motors, variable-speed drives, transformers, rectifiers and inverters, uninterruptable power systems (UPS), generators, circuit breakers, and fuses. Participants will be able to specify, select, commission and maintain this equipment for their applications.
To achieve reduced capital, operating and maintenance costs along with increase in efficiency.

Special Features Included in the seminar is a book titled "Electrical Equipment Handbook" (600 pages) published by McGraw-Hill in 2003 and a manual. Both the book and the manual are authored by the instructor.

Program Outline Faculty: Philip Kiameh, University of Toronto/Ontario Power Generation

1: Fundamentals of Electric Systems


1.0 Capacitors
2.0 Current and Resistance
3.0 The Magnetic Field

3.1 Ampère's Law
3.2 Magnetic field in a solenoid

4.0 Faraday's Law of Induction
5.0 Lenz's Law
6.0 Inductance
7.0 Alternating Currents
8.0 Three-Phase System

8.1 Three-phase connections
8.2 Power in three-phase systems

2: Introduction to Machinery Principles


1.0 Electric Machines and Transformers
2.0 Common Terms and Principles
3.0 The Magnetic Field

3.1 Production of a magnetic field

4.0 Magnetic Behavior of Ferromagnetic Materials

4.1 Energy losses in a ferromagnetic core

5.0 Faraday's Law - Induced Voltage from a Magnetic Field Changing with Time
6.0 Core Loss Values
7.0 Permanent Magnets
8.0 Production Of Induced Force on a Wire
9.0 Induced Voltage on a Conductor Moving in a Magnetic Field

3: Transformers


0.0 Importance of Transformers
1.0 Types and Construction of Transformers
2.0 The Ideal Transformer

2.1 Power in an ideal transformer

4.0 Impedance Transformation Through a Transformer
5.0 Analysis of Circuits Containing Ideal Transformers
6.0 Theory of Operation of Real Single-Phase Transformers
7.0 The Voltage Ratio Across a Transformer
8.0 The Magnetizing Current in a Real Transformer
9.0 The Dot Convention
10.0 The Equivalent Circuit of a Transformer

10.1 Approximate equivalent circuits of a transformer

11.0 The Transformer Voltage Regulation and Efficiency

11.1 The transformer phasor diagram
11.2 Simplified voltage regulation
11.3 Transformer efficiency
11.4 Transformer taps and voltage regulators

12.0 The Autotransformer
13.0 Three-Phase Transformers

13.1 Three-phase transformer connections

14.0 Transformer Ratings

14.1 Voltage and frequency ratings of a transformer
14.2 Apparent power rating of a transformer
14.3 Inrush current
14.4 Transformer nameplate
14.5 Instrument transformers

4: Transformer Components and Maintenance


1.0 Introduction
2.0 Classification of Transformers

2.1 Dry transformers
2.2 Oil-immersed transformers

3.0 Main Components of a Power Transformer

3.1 Transformer core
3.2 Windings
3.3 Nitrogen demand system
3.4 Conservative tank with air cell
3.5 Current transformers
3.6 Bushings
3.7 Tap changers
3.8 Insulation

4.0 Types and Features of Insulation

4.1 Reasons for deterioration

5.0 Forces
6.0 Cause of Transformer Failures
7.0 Transformer Oil

7.1 Testing transformer insulating oil
7.2 Causes of deterioration
7.3 The Neutralization Number Test
7.4 The Interfacial Tension Test
7.5 The Myers Index Number
7.6 The Transformer Oil Classification System
7.7 Methods of dealing with bad oil
7.8 Gas-in-oil

8.0 Gas Relay and Collection Systems

8.1 Introduction
8.2 Gas relay

9.0 Relief Devices
10.0 Interconnection with the Grid

5: AC Machine Fundamentals


1.0 The Rotating Magnetic Field

1.0 Proof of the rotating magnetic field flux concept
1.1 The relationship between electrical frequency and the speed of magnetic field rotation
1.2 Reversing the direction of the magnetic field rotation

2.0 The Induced Voltage in AC Machines

2.0 The induced voltage in a coil on a two-pole stator
2.1 The induced voltage in a three-phase set of coils
2.3 The RMS voltage in a three-phase stator

3.0 The Induced Torque in a Three-Phase Machine
4.0 Winding Insulation in AC Machines
5.0 AC Machine Power Flow and Losses

6: Induction Motors


1.0 Induction Motor Construction
2.0 Basic Induction Motor Concepts

2.1 The concept of rotor slip
2.2 The electrical frequency of the rotor

3.0 The Equivalent Circuit of an Induction Motor

3.1 The rotor circuit model

4.0 Losses and The Power-Flow Diagram
5.0 Induction Motor Torque-Speed Characteristics

5.1 Comments on the induction motor torque-speed curve
5.2 Variation of the torque-speed characteristics

6.0 Control of Motor Characteristics By Squirrel-Cage Rotor Design

6.1 Deep bar and double-cage rotor designs

7.0 Starting Induction Motors

7.1 Induction motor starting circuits

7: Speed Control of Induction Motors


1.0 Speed Control by Changing the Line Frequency
2.0 Speed Control by Changing the Line Voltage
3.0 Speed Control by Changing the Rotor Resistance
4.0 Solid-State Induction Motor Drives
5.0 Motor Protection
6.0 The Induction Generator

1.1 Induction generator operating alone

7.0 Induction Motor Ratings

8: Maintenance of Motors


1.0 Characteristics of Motors
2.0 Enclosures and Cooling Methods
3.0 Application Data
4.0 Design Characteristics
5.0 Insulation of AC Motors
6.0 Failures in Three-Phase Stator Windings
7.0 Predictive Maintenance
8.0 Motor Troubleshooting
9.0 Diagnostic Testing for Motors

9.1 Stator insulation tests
9.2 DC tests for stator and rotor windings
9.3 Insulation and polarization index
9.4 Test setup and performance
9.5 Interpretation
9.6 DC High-Potential (Hipot) testing
9.7 Surge testing
9.8 Terminal-to-terminal resistances (winding resistances)
9.9 Tests for the detection of open circuits in induction motor cage windings
9.10 Stator Current Fluctuation Test
9.11 Manual Rotation Test

10.0 Repair and Refurbishment of AC Induction Motors

10.1 Stator work
10.2 Rotor work
10.3 Bearings
10.4 Oil and water heat exchangers
10.5 Temperature detectors
10.6 Motor repair
10.7 Motor rewind

11.0 Failures in Three-Phase Stator Windings

9: Power Electronics, Rectifiers and Pulse-Width Modulation Inverters


1.0 Introduction to Power Electronics
2.0 Power Electronics Components

2.1 Diode
2.2 The two-wire thyristor or PNPN diode
2.3 The three-wire thyristor or SCR
2.4 The gate turn-off thyristor
2.5 The DIAC
2.6 The TRIAC
2.7 The power transistor
2.8 The Insulated Gate Bipolar Transistor (IGBT)

3.0 Power and Speed Comparison of Power Electronic Components
4.0 Basic Rectifier Circuits

4.1 The half-wave rectifier
4.2 The full-wave rectifier
4.3 The three-phase half wave rectifier
4.4 The three-phase full wave rectifier

5.0 Filtering Rectifier Output
6.0 Pulse Circuits
7.0 A Relaxation Oscillator Using a PNPN Diode
8.0 Pulse Synchronization
9.0 Voltage Variation By AC Phase Control

9.1 AC phase control for a DC load driven from an AC source
9.2 AC phase control for an AC load

10.0 The Effect of Inductive Loads on Phase Angle Control
11.0 Inverters

11.1 The rectifier
11.2 External commutation inverters
11.3 Self-commutated inverters
11.4 Pulse-width modulation inverters

10: Variable Speed Drives


1.0 Basic Principles of AC Variable Speed Drivers (VSD'S)

1.1 Constant torque region
1.2 Constant power (extended speed) region

2.0 Inverters

2.1 Parts of an Inverter
2.2 Pulse-Width Modulated (PWM) Inverters

2.2.2 Insulated Gate Bipolar Transistors (IGBT'S)
2.2.3 2-Level Width Modulated Inverter (PMW-2)

3.0 Input Power Converter (rectifier)
4.0 DC link Energy
5.0 Output IGBT Inverter
6.0 Input Sources for Regeneration or Dynamic Slowdown
7.0 Regeneration
8.0 PWM-2 Considerations
9.0 Transients, Harmonics Power Factor and Failures

9.1 Semiconductor failure rate
9.2 Common failure modes

9.2.1 Differential expansion
9.2.2 Fault current limit
9.2.3 Device explosion rating
9.2.4 Device application

10.0 Thyristor Failures and Testing

10.1 Recognizing failed SCR/Diode
10.2 Testing SCR's/Diodes
10.3 Comments about failures and rates

11.0 AC Drive Application Issues

11.1 Introduction
11.2 Diode source current unbalance

12.0 AC Power Factor

12.1 AC input power changes with AC input voltage

13.0 IGBT Switching Transients

13.1 Insulation voltage stress
13.2 Motor winding voltage distribution
13.3 Radiated Electromagnetic Interferences (EMI)
13.4 Cable terminating (matching) impendance
13.5 Inverter output filter
13.6 Extra insulation

14.0 Cabling Details For AC Drives
15.0 Cable Details

15.1 Motor, cable, and power system grounding

16.0 Motor Bearing Currents

16.1 Add a motor shaft grounding brush
16.2 Reduce the stator to rotor capacitance value
16.3 Use conductive grease in motor bearings
16.4 Motor cable wiring practices

17.0 Summary of Application Rules For AC Drives
18.0 Selection Criteria of VSD's

18.1 Variable process speed
18.2 Compressors and pumps
18.3 Motor starting

19.0 Regeneration

19.1 Dynamometer
19.2 Paper machine winder
19.3 Dynamic breaking

20.0 Maintenance
21.0 Common Failure Modes
22.0 Motor Application Guidelines

11: Uninterruptible Power Systems (UPS's)


1.0 Introduction
2.0 UPS Operation
3.0 Mission Time
4.0 Standards
5.0 Voltage Regulation
6.0 Harmonic Distortion
7.0 Soft-Start
8.0 Overload Rating
9.0 Advanced UPS Design
10.0 Output Contactor
11.0 Battery Protection
12.0 Efficiency
13.0 Power Factor Derating
14.0 Environmental Conditions
15.0 Input Power Converter
16.0 Inverter
17.0 Static Bypass
18.0 Display and Controls
19.0 Battery Disconnect Breaker
20.0 Battery System
21.0 Maintenance Bypass Cabinet (MBC)
22.0 Intersystem Synchronization
23.0 Parallel Operation
24.0 Unattended Shutdown
25.0 Remote UPS Monitoring
26.0 Software Compatibility
27.0 Factory Inspection
28.0 Testing of UPS

28.1 Steady-state performance tests
28.2 Dynamic performance tests
28.3 Isolation tests
28.4 Reliability tests

29.0 Commissioning of UPS
30.0 Maintenance Contracts
31.0 UPS Maintenance
32.0 Battery Maintenance
33.0 UPS Sizing
34.0 Battery Sizing
35.0 Battery Selection
36.0 Space Vector Modulation Technology
37.0 Electromagnetic and Radio Frequency Interference


12: Maintenance of Industrial Batteries


1.0 Introduction
2.0 Definitions
3.0 Discharge Voltage Characteristics
4.0 Battery Life
5.0 Battery Types
6.0 Lead-Acid Batteries
7.0 Installation and Operation
8.0 Placing the Battery in Service
9.0 Charging the Battery
10.0 Modified Constant-Voltage Method
11.0 Taper Method
12.0 Two - Rate method
13.0 Constant-Current Method
14.0 Maintenance
15.0 Prevention of Over-Discharging
16.0 Determination of Battery Condition
17.0 Troubleshooting
18.0 Repairs and Maintenance of Batteries

13: Synchronous Machines


1.0 Physical Description
2.0 Pole Pitch: Electrical Degrees
3.0 Airgap and Magnetic Circuit of a Synchronous Machine
4.0 Synchronous Machine Windings
5.0 Field Excitation

5.1 Rotating rectifier excitation
5.2 Series excitation

6.0 No-Load and Short-Circuit Values
7.0 Torque Tests

7.1 Speed-torque characteristic
7.2 Pull-in torque
7.3 Pull-out torque

8.0 Excitation of a Synchronous Machine
9.0 Machine Losses

9.1 Windage and friction loss
9.2 Core losses
9.3 Stray-load loss
9.4 Armature conductor loss
9.5 Excitation loss


14: Synchronous Generators


1.0 Synchronous Generator Construction
2.0 The Speed of Rotation of A Synchronous Generator
3.0 The Internal Generated Voltage of a Synchronous Generator
4.0 The Equivalent Circuit of a Synchronous Generator
5.0 The Phasor Diagram of a Synchronous Generator
6.0 Power and Torque in Synchronous Generators
7.0 The Synchronous Generator Operating Alone

7.1 The effect of load change on a synchronous generator operating alone

8.0 Parallel Operation of AC Generators

8.1 The conditions required for paralleling
8.2 The general procedure for paralleling generators
8.3 Frequency-power and voltage-reactive power characteristics of a synchronous generator

9.0 Operation of Generators in Parallel With Large Power Systems
10.0 Synchronous Generator Ratings

10.1 The voltage, speed, and frequency ratings
10.2 Apparent power and power-factor ratings

11.0 Synchronous Generator Capability Curves
12.0 Short-Time Operation and Service Factor


15: Generator Components, Auxiliaries and Excitation


1.0 Introduction
2.0 The Rotor

2.1 Rotor winding
2.2 Rotor end rings
2.3 Wedges and dampers
2.4 Sliprings, brushgear and shaft grounding
2.5 Fans
2.6 Rotor and threading alignment
2.7 Vibration
2.8 Bearings and seals
2.9 Size and weight

3.0 Turbine-Generator Components: The Stator

3.1 Stator core
3.2 Core frame
3.3 Stator winding
3.4 End winding support
3.5 Electrical connections and terminals
3.6 Stator winding cooling components
3.7 Hydrogen cooling components
3.8 Stator casing

4.0 Cooling Systems

4.1 Hydrogen cooling
4.2 Hydrogen cooling systems

5.0 Shaft Seals and Seal Oil Systems

5.1 Thrust type seal
5.2 Journal type seal
5.3 Seal oil system

6.0 Stator Winding Water Cooling Systems
7.0 Other Cooling Systems
8.0 Excitation

8.1 AC excitation systems
8.2 Exciter transient performance
8.3 The pilot exciter
8.4 The main exciter
8.5 Exciter performance testing
8.6 Pilot exciter protection
8.7 Brushless excitation systems
8.8 The rotating armature main exciter

9.0 The Voltage Regulator

9.1 Background
9.2 System description
9.3 The regulator
9.4 Auto follow-up circuit
9.5 Manual follow-up
9.6 AVR protection
9.7 The digital AVR
9.8 Excitation control
9.9 Rotor current limiter
9.10 Overfluxing limit

10.0 The Power System Stabilizer
11.0 Characteristics of Generator Exciter Power Systems (GEP)

11.1 Excitation system analysis

12.0 Generator Operation

12.1 Running-up to speed
12.2 Open circuit conditions and synchronizing
12.3 The application of a load
12.4 Capability chart
12.5 Neutral grounding
12.6 Rotor torque

16: Generator Main Connections


1.0 Introduction
2.0 Isolated Phase Bus Bar Circulatory Currents
3.0 System Description

17: Double-Feed Generators


1.0 Introduction
2.0 Basic System Configuration
3.0 Equivalent Circuit for the Brushless Double-fed Machine
4.0 Parameter Extraction
5.0 Generator Operation
6.0 Converter Rating
7.0 Machine Control
8.0 Conclusions

18: Performance and Operation of Generators


1.0 Generator Systems

1.1 Excitation
1.2 Hydrogen cooling
1.3 Cooling of the stator conductors
1.4 Hydrogen seals

2.0 Condition Monitoring

2.2 Temperature monitoring - thermocouples
2.4 Hydrogen gas analysis
2.5 Hydrogen dew point monitoring and control
2.6 Vibration monitoring

3.0 Operational Limitations

3.1 Temperatures
3.2 Hydrogen leakage

4.0 Fault Conditions

4.1 Stator ground (earth) faults
4.2 Stator phase-to-phase faults
4.3 Stator interturn faults
4.4 Negative phase sequence currents
4.5 Loss of generator excitation
4.6 Pole slipping
4.7 Rotor faults

19: Generator Surveillance and Testing


1.0 Generator Operational Checks (Surveillance and Monitoring)

1.1 Major overhaul (every 8-10 years)

2.0 Generator Diagnostic Testing

2.1 Introduction
2.2 Stator insulation tests
2.3 DC tests for stator and rotor windings index

3.0 Insulation Resistance and Polarization Index

3.1 Test setup and performance
3.2 Interpretation

4.0 DC Hipot Test

4.1 High voltage and step ramp tests

5.0 AC Tests for Stator Windings

5.1 Dissipation factor and Tip-Up Tests

5.1.1 Tip-Up Test
5.1.2 Stator Turn Insulation Surge Test

6.0 Synchronous Machine Rotor Windings

6.1 Open Circuit Test for shorted turns
6.2 Air gap search coil for detecting turns
6.3 Impedance Test with rotor installed
6.4 Detecting the location of shorted turns with rotor removed

6.4.1 Low voltage AC Test
6.4.2 Low voltage DC Test (Voltage-Drop Test)
6.4.3 Field winding ground fault detectors
6.4.4 Surge testing for rotor shorted turns and ground faults

7.0 Partial Discharge Tests

7.0 Off-line conventional pd test

7.0.1 Test setup and performance
7.0.2 Interpretation

7.1 On-Line conventional pd test

8.0 Low Core Flux Test (EL-CID)
9.0 Mechanical Tests
9.0 Introduction

9.1 Stator windings tightness check
9.2 Stator winding side clearance check
9.3 Core laminations tightness check (knife test)
9.4 Visual techniques

10.0 Groundwall Insulation
11.0 Rotor Winding
12.0 Turn Insulation
13.0 Slow Wedges and Bracing
14.0 Stator and Rotor Cores


20: Generator Inspection and Maintenance


1.0 On-Load Maintenance and Monitoring

1.1 Stator
1.2 Rotor
1.3 Excitation system

2.0 Off-Load Maintenance

2.1 Stator internal work
2.2 Stator external work
2.3 Rotor
2.4 Slip rigs and brush gear
2.5 Exciter and pilot exciter
2.6 Rectifier
2.7 Field switch
2.8 Automatic voltage regulator
2.9 Supervisory and protection equipment

3.0 Generator Testing

3.1 Insulation testing
3.2 Testing the stator core
3.3 Stator coolant circuit testing
3.4 Hydrogen Loss Test
3.5 Rotor Winding Tests


21: Generator Operational Problems and Refurbishment Options


1.0 Typical Generator Operational Problems

1.1 Shorted turns and field grounds
1.2 Thermal sensitivity
1.3 Contamination
1.4 Collector, bore copper and connection problems
1.5 Forging concerns
1.6 Retaining rings
1.7 Misoperation

2.0 Generator Rotor Reliability and Life Expectancy
3.0 Generator Rotor Refurbishment

3.1 Generator rotor rewind

4.0 Types of Insulation
5.0 Generator Rotor Modifications, Upgrades and Uprates
6.0 High Speed Balancing
7.0 Flux Probe Test

22: Circuit Breakers


1.0 Theory of Circuit Interruption
2.0 Physics of Arc Phenomena

2.1 Arc interruption theory
2.2 High resistance interruption
2.3 Low resistance or current zero interruption

3.0 Circuit Breaker Rating
4.0 Conventional Circuit Breakers

4.1 Automatic switch
4.2 Air-break circuit breakers

5.0 Methods for Increasing Arc Resistance
6.0 Plain Break Type
7.0 Magnetic Blow-out Type
8.0 Arc Splitter Type
9.0 Application
10.0 Oil Circuit Breakers

10.1 Advantages of oil
10.2 Disadvantages of oil circuit breakers
10.3 Plain break oil circuit breaker
10.4 Arc control circuit breakers

11.0 Recent Developments in Circuit Breakers

11.1 Vacuum circuit breakers

11.1.1 Construction of vacuum switch/circuit breakers
11.1.2 Vacuum chamber
11.1.3 Application of vacuum switches

11.2 Sulphur Hexafluoride (SF6) Circuit Breakers
11.2.1 Maintenance of SF6 breakers

11.2.1.1 Storage
11.2.1.2 Description
11.2.1.3 Pole characteristics
11.2.1.4 Maintenance
11.2.1.5 Maintenance program
11.2.1.6 General inspection of the circuit breaker
11.2.1.7 Lubrication

23: Fuses


1.0 Types of Fuses

1.1 Single-element fuses
1.2 Dual-element fuses
1.3 Current limiting fuses

2.0 Features of Current Limiting Fuses
3.0 Advantages of Fuses Over Circuit Breakers

24: Bearings and Lubrication


1.0 Types of Bearings

1.1 Ball and roller bearings
1.2 Stresses during rolling contact

2.0 Statistical Nature of Bearing Life
3.0 Materials and Finish
4.0 Sizes of Bearings
5.0 Types of Roller Bearings
6.0 Thrust Bearings
7.0 Lubrication

7.1 The viscosity of lubricants

7.1.1 Viscosity units
7.1.2 Significance of viscosity
7.1.3 Flow through pipes

7.1.4 Variation of viscosity with temperature and pressure

7.1.4.1 Temperature effect
7.1.4.2 Viscosity Index
7.1.4.3 Effects of pressure on viscosity

7.2 Non-Newtonian Fluids
7.3 VI Improved Oils
7.4 Oils at low temperatures
7.5 Variation of lubricant viscosity with use

7.5.1 Oxidation reactions
7.5.2 Physical reactions

7.6 Housing and lubrication

7.6.1 Lubrication and antifriction bearings


25: Used Oil Analysis


1.0 Proper Lube Oil Sampling Technique
2.0 Test Description and Significance

2.1 Visual and Sensory Inspection
2.2 Chemical and Physical Tests

2.2.1 Water content
2.2.2 Viscosity
2.2.3 Emission spectrographic analysis
2.2.4 Infrared analysis
2.2.5 Total base number
2.2.6 Total acid number
2.2.7 Particle count

2.3 Summary

26: Vibration Analysis


1.0 The Application of Sine Waves to Vibration
2.0 Multimass Systems
3.0 Resonance
4.0 Logarithms and Decibels (db)
5.0 The Use of Filtering
6.0 Vibration Instrumentation

6.1 Displacement transducer (proximity probe)
6.2 Velocity transducer
6.3 Acceleration transducer
6.4 Transducer selection

7.0 Time Domain
8.0 Frequency Domain
9.0 Machinery Example
10.0 Vibration Analysis

10.1 Vibration causes
10.2 Forcing frequency causes
10.3 Unbalance
10.4 Misalignment
10.5 Mechanical looseness
10.6 Bearing defects
10.7 Gear defects
10.8 Oil whirl
10.9 Blade or vane problems
10.10 Electric motor defects
10.11 Uneven loading
10.12 Drive-shaft torsion

11.0 Resonant Frequency
12.0 Vibration Severity

27: Power Station Electrical Systems and Design Requirements


1.0 Introduction
2.0 System Requirements

2.1 Grid criteria
2.2 Safety requirements

3.0 Electrical System Description

3.1 The generator main output system
3.2 Electrical auxiliary systems
3.3 Type of stations

4.0 System Performance

4.1 Unit start-up
4.2 Plant requirements
4.3 Synchronizing to the grid
4.4 Synchronizing the unit to the station
4.5 Shutdown and power trip
4.6 Controlled shutdown
4.7 Power trip
4.8 The effects of loss of grid supplies

5.0 Power Plant Outages and Faults
6.0 Uninterruptible Power Supply (UPS) Systems
7.0 DC Systems

7.1 Introduction
7.2 DC system functions
7.3 Mission time of DC systems

28: Power Station Protective Systems


1.0 Introduction
2.0 Design Criteria
3.0 Generator Protection

3.1 Stator ground (earth) faults - low impedance grounding
3.2 Stator ground faults - high resistance grounding
3.3 Stator phase-to-phase faults

4.0 DC Tripping Systems

29: Frequently Asked Questions


1.0 Fundamentals of Electric Systems
2.0 Introduction to Machinery Principles
3.0 Transformers
4.0 Transformer Components and Maintenance
5.0 Interconnection With the Grid
6.0 AC Machine Fundamentals
7.0 Induction Motors
8.0 Speed Control of Induction Motors
9.0 Maintenance of Motors
10.0 Variable Speed Drives
11.0 Synchronous Generators
12.0 Generator Components, Auxiliaries, and Excitation

There will be a one-hour lunch break each day in addition to refreshment and networking breaks during the morning and afternoon.? Lunch and refreshments will be provided.

After Participating in this Course, You will be Able to:


Select out of the various types of transformers, motors, variable speed drives, rectifiers, inverters, uninterruptable power systems (UPS), generators, circuit breakers, and fuses that are more suitable for your application
Use diagnostic testing, inspect with the awareness of common failure modes, apply advanced fault detection techniques, and recognize critical components that need more frequent attention.
Save cost by enhancing reliability through predictive and preventive maintenance
Increase availability of your equipment by appropriate commissioning using the understanding of commissioning requirements gained at the course
Apply the new maintenance skills learnt at the course to minimize the operating cost and maximize efficiency, reliability and longevity

Daily Schedule (Day 1 to 5):

8:00 Registration and Coffee (1st day only)
8:30 Session begins
4:30 Adjournment


Prerequisites & Certificates

Pre-Requisites

Who Should Attend Power plant electrical and mechanical engineers, consulting engineers, electrical and mechanical technicians and technologists, project engineers, power plant managers, Outage managers, technical sales managers, senior electricians and other technical personnel interested in power plant equipment.

Certificates offered




Cancellation Policy

To withdraw from a course, you must send a request, in writing, with the official receipt to our office. Fifteen or more business days in advance: full refund less $50.00 administration charge. Five to fifteen business days in advance: non-refundable credit of equal value for any future EPIC seminar within one year. Credits are transferable within your organization. In case of an unexpected event occurring after this time, you may send someone else to take your place without any additional cost.


Map & Reviews




Reviews

This course has not yet been rated by one of our members.

If you have taken a course through this vendor please log into your account and leave feedback for this vendor. You will be helping ensure our members get directed to the best training facilities.

Here are some reviews of the training vendor.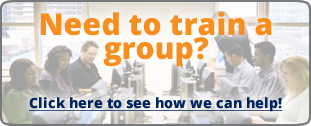 This course currently does not have any dates scheduled. Please call
1-877-313-8881

to enquire about future dates or scheduling a private, in house course for your team.
This page has been viewed 419 times.