» back to Search Results
Learn how to keep the clients you have and how to get them working on your behalf to land more business! Gain the knowledge you need to be better armed to qualify clients through enhanced communication skills.
Course Outline

We will explore new ways and ideas to becoming a customer service professional.

Discover the importance of setting reasonable expectations and how to do so for your clients.

Learn through examples, the value of taking a proactive approach and getting involved with difficult customer challenges.

Get the knowledge you need so that when you encounter a hot potato situation you are able to work through it calmly and effectively to an agreeable solution.

Gain insight into buyers remorse and how to avoid its negative impact.

Discover how to let the customer know that you honestly appreciate their business and how to implement strategies that will make it fun and easy for you to do so.

Learn how to take a mature and professional direction in your customer interactions. Testimonials:

Today reminded me that I need to practice the methods I already use and to use the new ones I learned as well. Remember to say "Thank You" more often. Today was great and it will definitely help when I am on the road.

George Ippolito, Sales Representative, Sowa Tool

I learned the most from following up and following through with my customers. It helps to keep myself and our customers on the same page. This workshop was very well laid out and the small group setting was great. The course gave me another perspective on the sales process. Marshall touched on each subject well and I did not feel rushed through.

Jason Baker, Field Sales Representative, Assinck Limited

Advance customer service taught me the importance of consistency. If I make sure all work is consistent, nothing will fall through the cracks and that leaves less room for error. The workshop was fun and Marshall kept things interesting.

Vickie Bain, Customer Service Representative, Coherent-AMT

Two things I learned today. One; how tools provide consistent and excellent customer service. And two; by adding additional steps as part of my standard process, I can ensure better customer satisfaction. I found today's course informative and relevant to my customers needs. Marshall was well spoken and gave real examples. He kept the information simple.

Shannon Betts, Customer Service Medical Equipment Coordinator

Coherent-AMT

Although I have been in sales for some time, I learned from every part of the course. The course has made me think in a different perspective. Marshall explained things well and is very knowledgeable in what he does.

Joe DaRocha, Outside Sales, Assinck Limited

Today I learned how to get feedback from your client so that you know exactly how they feel and perhaps how to improve. Don't be afraid to ask! The materials were relevant and definitely useful to take back to the office. Marshall is a great speaker, has good examples and was clear and concise.

Heidi Wade, Inside Sales, Coherent-AMT

Good workshop and well rounded. I learned a lot by thinking about my difficult customers and how they must feel about the service we give. Marshall is a good instructor with good knowledge of the material.

Jesse St. Onge, Technical, Burkert Contromatic

Very informative and it was great to see that everyone participated. I learned a lot about how to handle complaints better because of the information Marshall provided. Marshall is very entertaining while using different methods and letting the group participate.

Mensur Bilkan, Customer Service, Burkert Contromatic

The workshop was interesting and educational. I learned a lot about preventative customer service. Marshall is a good speaker and able to keep the attention of everyone.

Michelle Cifani, Receptionist, Burkert Contromatic

Lots of information. Very informative. It was great because it was open to everyone's ideas. I learned the most from the part that showed how processes and customer service goes a long way for repeat business. Also, the effective communication section was interesting. Marshall was great, very knowledgeable.

Toni-Rose Caschera, Manager – Business Solutions, Prior Resource

It was a great presentation that involved all participants throughout the day. Marshall had great stories that all of us could relate to. It was nice to see that some material in your presentation I have used and am currently using. I am on the right track. Marshall, I was very impressed with your material and more importantly YOU!!! I have and will continue to recommend you.

Don Cheevers, Chief Leadership Officer, Business Development, Armor Personnel, Prior Resource

Very informative, lots of information. I learned the most from looking at or considering customers' perception of our business. Marshall has a great training style and wonderful stories. He keeps everyone involved and watches the audience to ensure the needs of the participants are being met.

Stacey Duggan, Chief Leadership Officer, Operations, Prior Resource

Today's workshop on Advance Customer Service was good and well presented. The participants were all involved and had great input. I found the day was generally a review but it reinforced the methods I already use.

Paul Groulx, Western Regional Manager, Tri-Lad

Great workshop! It helped me to refocus on what's important – your customers. I like the follow-up and follow-through. It made me aware of its impact on your business. Marshall is an excellent teacher.

Jeff Ryan, Sales Manager, Double R. Steel Inc.

Well done and well received. The modules reinforced and highlighted many of the things they have forgotten but are essential for their success. The rapport building component seemed to really strike home.
Elliot C. Bender, Executive Vice President, NAVASTONE Inc.


It was informative and useful information to be utilized in my growth. I like the interactive personal response sections.
Bill Catenacci Sales Representative, NAVASTONE Inc.

Smooth presentation with good delivery of material. Again, clear and effective speaker.
Tom Borelli, Regional Sales Manager, NAVASTONE Inc.


The workshop is insightful and it will be helpful to have these concepts documented.
Bill Tiltman, Regional Sales Manager, NAVASTONE Inc.

Good content, created substantial discussion among the sales representatives.
Michael Fulcher, Regional Sales Manager, NAVASTONE Inc.


Marshall is motivational and creates a spark.
Brian Shelfoon Sales Representative, NAVASTONE Inc.

Informative and helpful.
Rudy Banks Sales Representative, NAVASTONE Inc.


I found the focus was relative to Navastone sales. Marshall is a good speaker.
Jim Covington Sales Representative, NAVASTONE Inc.

Excellent content and presentations. All Marshall's presentations were interactive and included 'real' situations.
Terry Carr Sales Representative, NAVASTONE Inc.


Very well done!
James Eckert Sales Representative, NAVASTONE Inc.

Very informative. I learned the most from the advance customer service section and how to build rapport. I wish we had more time. Marshall was absolutely great. His experiences and insights helped bring life to many issues and ideas.
Elita Amaral, Sales Support, Addressograph Bartizan


Excellent job! I learned a lot about how to be a better customer service rep. I learned about expectations, conflict and dealing with and how to treat people better. Marshall is very good at what he does.
Amber Verbeek, Customer Service, Addressograph Bartizan

Good. I learned to ask questions to diffuse the customers. I liked the way the stories tied in to the workshop.
Barbara Pugh, Account Receivable, Addressograph Bartizan


Very informative and enjoyable. I learned the most from the customer service section and the attitudes you need to have to be successful. Marshall is well educated and easy to understand.
Claudette Palermo, Customer Service, Addressograph Bartizan

Marshall came in with all the tools and the knowledge to pass on to us. Very well done! The listening was more important than I thought. You made us think as well as educate us.
Beverly Snider, Customer Service, Addressograph Bartizan


It is a worthwhile course. The instructor has excellent communication skills and keeps the training very active. Excellent advice.
Maria Montero, Labtronics Inc.

Marshall empowers the attendees to think positively. He has good energy. The candies are good too.
Mike Funck, Labtronics Inc.


INSIGHTFUL!! Great slides and love the stories. Excellent!
Suzanne McInerney, V.P. of Business Development, The Staffing Edge Inc.

Very friendly and clear speaking, fun and comfortable. The overall session was very informative and well done. I cannot think of anything to improve it.
Brenda Szydlo, The Little Staffing Group




Prerequisites & Certificates

Pre-Requisites

Who Should Attend: Anyone who is new to professional selling and looking for the tools, techniques and advantages that will get them off to a faster start in their sales career. Those who want to learn how to better serve their existing client base so that they are able to maximize the business opportunities they secure. Individuals who are experiencing customer dissatisfaction or disgruntled clients and need to be able to resolve these issues in a positive manner. People who are required to practice preventative measures when working with clients to minimize complaints and business losses. Anyone who must master their communication skills in order to interact successfully with clients. Those wanting to create stronger customer relations and generate additional business opportunities and referral leads from their clients. Sales people who service the same accounts on a consistent basis or those who have the opportunity to gain repeat business from former customers.

Certificates offered




Cancellation Policy




Map & Reviews




Reviews

This course has not yet been rated by one of our members.

If you have taken a course through this vendor please log into your account and leave feedback for this vendor. You will be helping ensure our members get directed to the best training facilities.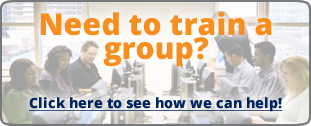 This course currently does not have any dates scheduled. Please call
1-877-313-8881

to enquire about future dates or scheduling a private, in house course for your team.
This page has been viewed 982 times.