» back to Search Results
You will develop an understanding of the consequences of not applying practical goal setting into your daily routine.
Course Outline

In this workshop, you will learn why goal setting is necessary to become a champion in every aspect of life!

Learn what goal setting is and why it is necessary for us to set both business and personal goals in order to experience significant achievements in life.

Learn how to accomplish more with your life.

Gain new insight that will enable you to begin your trek to personal achievement.

Discover how to use goal setting to turn your life around.

You will be taught how to apply practical goal setting concepts personally and professionally.

You will be instructed on how to discipline yourself to set practical goals and stick to them until you see the results that you desire.

You will gain valuable insight and ideas for setting goals based on an approach that will work for you! Testimonials:

Today, I found better tools to create and attain my goals. I have always been making, posting and following my goals but now I know how to improve the process.

Daphne Fayle, Account Manager, Bingemans

Everything I learned today, I can apply to what I do. I will set goals and work my plan to achieve them everyday. The workshop was well done and very motivating. Marshall is well spoken and easy to listen to. The course was fun and entertaining.

Tom Gerrard, Sales Representative, Brown Packaging

I learned how important it is to set and review and update my goals. Celebrate successes!

Delynne Bauer, Account Manager, Bingemans

This workshop is exciting because by following and defining your goals anything is possible. Believe in yourself. Personal, professional and business goals form added makes goal setting a lot easier. Marshall offers practical applications. Instead of using the SMART technique, there is a better method BESMART which I can't wait to apply to my personal and professional life. Excellent and motivating as always!

Donna Gagich, Regional Sales Manager, Provincial Environmental

Today I learned the importance of making the time to use the goal setting process. I now understand that is a worthwhile process.

Michael Carragher, VP Mortgage Investments, Firm Capital

Very informative! For the first time this workshop has given me the tools to take my first step in reaching my goals. I am able to take some information from the entire course and put it into practice. Marshall has lots of information to share.

Sophia Powell, Staffing Consultant, Armor Personnel

Well laid out with very good flow. I learned how to break down goals into smaller bite sized pieces.

Scott Wylie, Director, Business Solutions, Execulink Telecom

This workshop was incredibly helpful for me in understanding the importance of goals and knowing how I can use this knowledge to motivate my team.

Marcia Herteis, Business Solutions – Team Lead, Execulink Telecom

Today was a good review of what we already know we should be doing. I learned to always believe in my goals – even if no one else does. As usual, Marshall was fabulous!

Jill Edwards, Account Executive, Execulink Telecom

Very helpful and interesting. I enjoyed the candy and the gum. I learned the difference between a vision, a dream and a goal. Awesome as always. Marshall uses a lot of personal stories that makes the workshop so effective.

Jennifer Robins, Sales Agent, Execulink Telecom

Very good! I've been able to take away a lot of important information and will be apply to apply it. I learned the importance of setting goals and how to stick with them. Awesome!

Sue Schulzek, Inside Sales, Execulink Telecom

Today's workshop on Practical Goal Setting was well done and very comprehensive. I liked the goal sheets Marshall provided, they were very specific.

Dave Milne, Sales Representative, John Crane Canada

Very informative, very personal. Having a small group was great. I learned the difference between a 'realistic goal' and one you believe you can achieve. Marshall was great. He is confident, as if he has been through it many times but not 'scripted' or 'generic'.

Paul Groulx, Sales Manager, Western Region, Tri-Lad

It was a great seminar. The seminar was well structured and very interesting. I always enjoy your seminars, not only for the great contents, but also because you make learning so easy by having a lot of audience participation going on. Goal setting is not one of the favorite things to do for a lot of us, or a lot of us do not know the most efficient and successful way do it and I am one of these people. I believe it was important to me to attend this seminar, which provided me with a lot of guidance and insight why to do it a certain way and if I do not do it that way why it is most likely to be unsuccessful or not as successful as it could and should be. As you mentioned, you can not write our goals for us, but you can provide us with the information and the tools to learn how to do it properly, which in return will enable us to be effective and successful. You certainly provided us with this. Thank you again for the opportunity to attend this seminar.
Thilo Biedermann, Area Manager, North America, Goetz Service GmbH


Very practical, concise and to the point. Marshall is well prepared, has a humorous attitude and is very professional.
Ans Rana, President, Off The Map Adventures

Marshall relates very well with positive attitude.
Ed Lambert, Sales Representative, Marks Supply Inc.


Excellent presentation and coverage of subject matter.
Lars Nielsen, Sales Representative, Marks Supply Inc.

Marshall is very positive and uses real life examples.
Bill Fisher, Sales Representative, Marks Supply Inc.


Well presented and very informative.
Dave Davies, Sales Representative, Marks Supply Inc.

I learned that it is okay to change your goals if they are not realistic. I used to think you had to keep going, no matter what.
Rena Miller, Realtor, Prudential Grand Valley Realty


I loved it. We all know we need to be setting goals and following them through – hoping this course will help me reach all goals I have set tonight. Keep up the enthusiasm.
Jaimi Manning, Advantage Products Company

The benefit I got from this workshop is that I'm going home to write my goals tonight, not tomorrow and as soon as my goals start happening, I'll let you know, I promise.
Sahar Abdel Sayed, Realtor, Prudential Grand Valley Realty


I found the workshop eye-opening.
Miro Orasanin, Realtor, Prudential Grand Valley Realty

Marshall gave me the strength to believe in myself "If it's to be – it's up to me!"
Lorna Horchover, The Kissner Group


Mr. Northcott was very pleasant, informative and professional. I thoroughly enjoyed the workshop. I loved all the quotes. It is great that you encourage and promote class interaction! The work book is very helpful and forces students to participate and fully understand the material.
Mirna Rakanovic

It was great. I have been struggling with goal setting and I'm sure what I have learned tonight will lead me to where I want to go. Thanks.
Tami Manning, Advantage Products Company




Prerequisites & Certificates

Pre-Requisites

Who Should Attend: Anyone who is new to professional selling and looking for the tools, techniques and advantages that will get them off to a faster start in their sales career. People who are or desire to be high achievers personally and professionally. Those who know that they are capable of greater success in life but lack the tools and wisdom to excel. Individuals who want a structured system that provides them with personal direction and accountability. Anyone who has never had any formal training in personal and professional goal setting. Those who truly want more out of life and aren't afraid to commit to targets that will force them to stretch and get beyond their personal comfort zone. Sales and business people who want to be able to control their own destiny and set income and lifestyle goals that they are inspired to focus their energies and efforts on.

Certificates offered

Training Materials, and Refreshments Included.




Cancellation Policy




Map & Reviews




Reviews

This course has not yet been rated by one of our members.

If you have taken a course through this vendor please log into your account and leave feedback for this vendor. You will be helping ensure our members get directed to the best training facilities.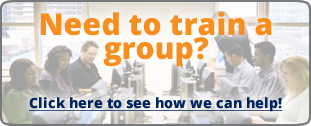 This course currently does not have any dates scheduled. Please call
1-877-313-8881

to enquire about future dates or scheduling a private, in house course for your team.
This page has been viewed 455 times.