Leadership Challenge Workshop
» back to Search Results
Backed by 25 years of data from over 3 million leaders, The Leadership Challenge® leadership development program approaches leadership as a measurable, learnable, and teachable set of behaviors proclaiming that Leadership Is Everyone's Business.
Course Outline

Evidence-Based Leadership

Backed by 25 years of original research and data from over 3 million leaders, The Leadership Challenge® is a leadership development program by bestselling authors Jim Kouzes and Barry Posner. Approaching leadership as a measurable, learnable, and teachable set of behaviors, this proven leadership model proclaims Leadership Is Everyone's Business.
Leadership is Everyone's Business! What do we mean by that? In today's world there are countless opportunities to make a difference. And more than ever there is a need for people of all ages, from all backgrounds, with all types of life experience to seize those opportunities that lead to greatness. More than ever there is a need for leaders to inspire us to dream, to participate, and to persevere. The Leadership Challenge offers everyone the chance to do just that – to take the initiative and make a difference.

The Leadership Challenge is about how leaders mobilize others to want to get extraordinary things done. It's about the practices leaders use to transform values into actions, visions into realities, obstacles into innovations, separateness into solidarity, and risks into rewards. It's about a climate in which people turn challenging opportunities into remarkable successes.

Workshop Objectives When participants complete The Leadership Challenge® Workshop, they will be able to:


Identify their leadership strengths and weaknesses.
Communicate their fundamental values and beliefs.
Set the example for others by aligning their actions with their shared values.
Express their image of the future.
Inspire others to share a common vision.
Search for opportunities to take the risks needed for growth.
Build collaboration, teamwork, and trust.
Strengthen the ability of others to excel.
Recognize the accomplishments of others.
Apply The Five Practices of Exemplary Leadership® to a current organizational challenge.

The Five Practices of Exemplary Leadership® Beyond the horizon of time is a changed world, very different from today's world. Some people see beyond that horizon and into the future. They believe that dreams can become reality. They open our eyes and lift our spirits. They build trust and strengthen our relationships. They stand firm against the winds of resistance and give us the courage to continue the quest. We call these people leaders.

In their study, Jim Kouzes and Barry Posner set out to discover what it took to become one of these leaders. They wanted to know the common practices of ordinary men and women when they were at their leadership best—when they were able to take people to places they'd never been before.

Their analysis of thousands of cases and surveys revealed The Five Practices of Exemplary Leadership®:


Model the Way – Leaders establish principles concerning the way people (constituents, peers, colleagues, and customers alike) should be treated and the way goals should be pursued. They create standards of excellence and then set an example for others to follow. Because the prospect of complex change can overwhelm people and stifle action, they set interim goals so that people can achieve small wins as they work toward larger objectives.
Inspire a Shared Vision – Leaders passionately believe that they can make a difference. They envision the future, creating an ideal and unique image of what the organization can become. Through their magnetism and quiet persuasion, leaders enlist others in their dreams. They breathe life into their visions and get people to see exciting possibilities for the future.
Challenge the Process – Leaders search for opportunities to change the status quo. They look for innovative ways to improve the organization. In doing so, they experiment and take risks. And because leaders know that risk taking involves mistakes and failures, they accept the inevitable disappointments as learning opportunities.
Enable Others to Act – Leaders foster collaboration and build spirited teams. They actively involve others. Leaders understand that mutual respect is what sustains extraordinary efforts; they strive to create an atmosphere of trust and human dignity. They strengthen others, making each person feel capable and powerful.
Encourage the Heart – Accomplishing extraordinary things in organizations is hard work. To keep hope and determination alive, leaders recognize contributions that individuals make. In every winning team, the members need to share in the rewards of their efforts, so leaders celebrate accomplishments. They make people feel like heroes.

What you get in this seminar

a 2-day Leadership Challenge® Workshop that focuses on The Five Practices of Exemplary Leadership®
an experienced program leader who is available to provide individual coaching during the program
the Leadership Practices Inventory (360 assessment) including all processing, scoring and confidential feedback for one "Self" and up to ten "Observer" respondents (managers, co-workers, etc.)
a Participant Guidebook
The Leadership Challenge (3rd edition) textbook
other standard program materials and takeaways
the experiential foundation required to attend Facilitator Training

Seminar Agenda Day 1 ORIENTEERING
Welcome and Warm-up
Program Introduction: Why Leadership? Why Now?
Personal Best Stories
Small-group Activities and Large-group
Discussion
Lecturette: The Five Practices of Exemplary
Leadership
Leadership Practices Inventory Feedback
Analysis, Discussion in Pairs, Reflection and Planning

MODEL THE WAY
Lecturette on Modeling
Elements of Credibility
Characteristics of an Admired Leader
Results from Prework Survey
Credo Memo Exercise
Clarifying Personal Values
Video Case Study and Debrief
Exercise: Values in Action
Pulling it Together

INSPIRE A SHARED VISION
Lecturette: How to Inspire Others
Video Case Study and Debrief
Experiential Exercise: Vision
Exercise: Clarifying your Vision for the
Future
Share Visions within Groups
Pulling it Together
Lecturette: Challenging
Video Case Study and Debrief
Exercise: IÂ'm Up for the Challenge
Experiencing Challenge: Experiential Learning Activity
Pulling it Together
Planning your Next Personal Best
Day 2 ENABLING OTHERS TO ACT
Summary of Day One
Lecturette: Enabling
Video Case Study and Debrief
Experiencing Teamwork and Trust:
Experiential Learning Activity
Exercise: Powerful Times, Powerless Times
Summary of Enabling
Planning your Next Personal Best

ENCOURAGE THE HEART
Lecturette: Encouraging
Video Case Study and Debrief
Most Meaningful Recognition: Experiential
Learning Activity
Pulling it Together
Planning your Next Personal Best

COMMITTING
Vision Presentation Planning
Vision Presentations
Commitment Process
Recognition Celebrations
Closing Remarks


Prerequisites & Certificates

Pre-Requisites

pre-registration is required

Certificates offered

Includes: Student Workbook and LPI Online 360 Assessment Lunch and snacks will also be provided




Cancellation Policy

10 Days advanced notice of all cancellations required


Map & Reviews




Reviews

This course has not yet been rated by one of our members.

If you have taken a course through this vendor please log into your account and leave feedback for this vendor. You will be helping ensure our members get directed to the best training facilities.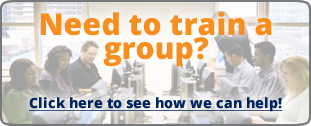 This course currently does not have any dates scheduled. Please call
1-877-313-8881

to enquire about future dates or scheduling a private, in house course for your team.
This page has been viewed 514 times.