50468 - SharePoint 2010 End User - Level I
» back to Search Results
This 3-day Instructor-led course explores all the basic end user features of SharePoint 2010 including all basic lists and sites.
Course Outline

This 3-day Instructor Led course Explores all the basic end user features of SharePoint 2010 including all basic lists and sites.

Audience Profile
This course is intended for business users and anyone that works with SharePoint sites on a regular basis.



At Course Completion

After completing this course, students will be able to:
•Understand and work with SharePoint Lists, List Management tasks, Permissions and basic SharePoint Foundation sites.

Course Outline

Module 1: Overview
A simple introduction module.

After completing this module, students will be able to:


€¢Understand your course, classroom, classmates, facility and instructor.

Module 2: SharePoint Introduction
In this module, we are going to answer the all important questions of "What" and "Why" should we be using SharePoint. We are also going to look at the new and exciting features of SharePoint 2010!


Lessons
€¢What€'s New in SharePoint 2010
€¢End User Adoption
€¢What is SharePoint?
€¢Why SharePoint?

After completing this module, students will be able to:


€¢Describe the major components of SharePoint 2010
€¢Describe the new features and capabilities of SharePoint 2010 as compared to 2007
€¢Describe what business problems SharePoint 2010 can address

Module 3: Collaboration Experience
In this module we take a look at the site creation process, common features of the basic team site, advanced features of a Team Site and the new features of SharePoint 2010.


Throughout this course we will create and manage several different pieces of content and the team site will be our site of choice for doing this!  Understanding this site is the center piece of starting your journey of understanding SharePoint and applying it to your everyday life!


We will also take a look at the new features introduced in SharePoint 2010 from a collaboration and UI perspective.

Lessons


€¢New SharePoint Features
€¢Site Structure
€¢Basic SharePoint Features

Lab : User interface


€¢Understand UI Improvements
€¢Use the Create Page
€¢Explore the Ribbon

After completing this module, students will be able to:


€¢Describe the new UI features of SharePoint 2010
€¢Understand how the Ribbon works

Module 4: Lists
In this module, we are going to take a look at lists from a end user standpoint, but also very quickly from a database standpoint as well.  We will talk about all the basic SharePoint Lists and the new lists in SharePoint 2010 and what things have changed when working with any type of list.


Lessons
€¢Lists
€¢List Views
€¢SharePoint 2010 Features

Lab : DocumentLibrary


€¢Create a Document Library
€¢Create Documents and Folders
€¢Explore JavaScript Dropdowns
€¢Uploading Documents
€¢Explorer View/My Network Places

Lab : FormLibrary


€¢Create a Form library
€¢Create an InfoPath Form
€¢Publish a Form

Lab : WikiPages


€¢Create Wiki Page Library
€¢Add Wiki Pages
€¢Editing Wiki Pages
€¢History

Lab : PictureLibrary


€¢Create a Picture Library
€¢Upload Pictures
€¢Picture Views (Thumbnail, Slideshow, Details)
€¢Referencing Pictures

Lab : ReportLibrary


€¢Create A Report Library
€¢Create A Report
€¢Upload A Report
€¢Run A Report
€¢Report History

Lab : DataConnectionLibrary


€¢Create A Data Connection Library
€¢Create/Upload an Office Data Connection (ODC)
€¢Create/Upload an Universal Data Connection (UDC)

Lab : AssetLibrary


€¢Create an Asset Library

Lab : SlideLibrary


€¢Create a Slide Library
€¢Uploading Slides
€¢Publish Slides

Lab : Surveys


€¢Create a Survey
€¢Create Questions
€¢Change question ordering
€¢Branching Logic
€¢Fill out the survey
€¢Anonymous Surveys?

Lab : CustomLists


€¢Create A Custom List
€¢Add One Of Each Column Type

Lab : GeneralLists


€¢Create An Announcement List
€¢Create A Contact List
€¢Create A Discussion Board
€¢Create A Links List
€¢Create A Calendar
€¢Create A Project Tasks
€¢Create A KPI
€¢Create An Issue Tracking List

Lab : Views


€¢Creating Views (Standard, DataSheet, Access)
€¢Adding/Ordering Columns
€¢Sorting Data
€¢Filtering Data
€¢Grouping Data
€¢Totaling Data
€¢Setting Style
€¢Item Limits
€¢Mobile
€¢Enabling View

After completing this module, students will be able to:


€¢Describe and use the new Asset Library
€¢Understand when to use a List and when to use a Database
€¢How to use and create Document Sets
€¢Learn to create External Lists

Module 5: List Management
We explored the types of lists that come out of the box in the last module.  In this module, we will explore how to manage those lists!


Lessons
€¢Advanced List Management
€¢Basic List Management

Lab : ListManagement


€¢RSS Feeds
€¢Check out/Check In
€¢Document/Item Properties
€¢Site Columns
€¢Content Types
€¢Document Information Panel
€¢Versioning/Version History
€¢Content Approval

Lab : NewFeatures


€¢Multi-Document Actions
€¢Turn On Document Sets
€¢Column Level Validation
€¢List Level Validation
€¢Content Ratings
€¢Audience Targeting
€¢Metadata Navigation
€¢Manage Item Scheduling
€¢Document ID Service
€¢Generate file plan report
€¢Record declaration settings

Lab : EmailEnabledLists


€¢Email Enable A List
€¢Send an email to A List

Lab : Alerts


€¢Create a List Alert
€¢Create an Item Alert
€¢Use Alerts
€¢Manage Alerts

After completing this module, students will be able to:


€¢Multi-Document Actions
€¢UseColumn\List Level Validation
€¢UseContent Ratings
€¢UseAudience Targeting
€¢UseMetadata Navigation
€¢UseManage Item Scheduling
€¢UseDocument ID Service
€¢Usefile plan reports
€¢UseRecord declaration settings

Module 6: Permissions
In this module we take a look at SharePoint permissions.  We will learn about SharePoint groups, permission levels, permissions and explore the new Permission Finders.


Lessons
€¢SharePoint Permissions

Lab : SharePointPermissions


€¢Review Default Groups
€¢Add Users to a Site
€¢Requests for Access
€¢Understand Security Trimmed Interface
€¢Create New Groups
€¢Create Custom Permission Level
€¢Explore Site/List/Item Permission Inheritance
€¢Permission Checker

After completing this module, students will be able to:


€¢Describe where usernames and domain groups come from
€¢What a permission level is
€¢How to assign permissions to a user or group
€¢What is means to say permissions are cumulative
€¢Understand that SharePoint has no deny
€¢How to use the Permission Checker

Module 7: Foundation Site Definitions
In this module we are going to review the SharePoint Foundation site definitions.


Lessons
€¢SharePoint Foundation Sites
€¢Creating Sites
€¢Growth Scenarios

Lab : SharePoint Foundation Definitions


€¢Create Sub Sites (Team Site)
€¢Create/Use a Blog Site
€¢Create/Use a Wiki Site
€¢Create A Document Workspace
€¢Create A Meeting Workspace
€¢Create A GroupBoard Workspace
€¢Create A Visio Process Repository
€¢Delete A Site

After completing this module, students will be able to:


€¢Understand how to create and what a Group Work site is
€¢Understand how to create and what a Visio Process Repository site is

Module 8: Office Integration
In this module we are going to take a look at how SharePoint and Office interact.


Lessons
€¢Office Integration
€¢SharePoint Workspace 2010
€¢Web Applications

Lab : Office Integration


€¢Offline Document Libraries
€¢Manipulating Calendars (two-way update, roll-up view)
€¢Manipulating Tasks
€¢Manipulating Contacts
€¢Excel Data Reporting
€¢Access Data Reporting
€¢One Note
€¢SharePoint Workspace

Lab : Office Web Applications


€¢Explore Office Web Applications

Lab : Access Services


€¢Explore Access Services

Lab : Visio Services


€¢Explore Visio Services

Lab : BCS


€¢Explore External Content Types
€¢Create a new External Content Type
€¢Create an External List

After completing this module, students will be able to:


€¢Describe how SharePoint integrates with Office (from SharePoint and to SharePoint)
€¢How to describe and use Office Web Applications
€¢How to describe and use Access Services
€¢How to describe and use Visio Services




Prerequisites & Certificates

Pre-Requisites

Before attending this course, students must have: -Basic understanding of web sites and SharePoint sites.

Certificates offered

Certificate of Completion




Cancellation Policy

10 business day cancellation policy. if the course is confirmed and the student cancels within 10 days of the course, then they get charged and apply a credit for future courses. If they cancel outside of 10 business days, then there are no charges at all.


Map & Reviews




Reviews

This course has not yet been rated by one of our members.

If you have taken a course through this vendor please log into your account and leave feedback for this vendor. You will be helping ensure our members get directed to the best training facilities.

Here are some reviews of the training vendor.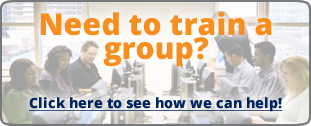 This course currently does not have any dates scheduled. Please call
1-877-313-8881

to enquire about future dates or scheduling a private, in house course for your team.
This page has been viewed 2156 times.