» back to Search Results
This workshop is a more detailed and advanced workshop, constructed on the learning from the "Effective Minute Taking" basic course. Its purpose is to help participants be confident & competent in more complex & lengthy meetings, teleconferences...
Course Start Date:

Nov. 29

Location: Vancouver

(Map)

Time:

8:30 am - 4:30 pm

(Note on end times)

Please Note: End Times are approximate and depend
on the number or students and pace of the class.
It is important to allow for the class to run a little bit longer,
or finish a little sooner, than expected.

Duration: 1 Day
8:30 AM - 4:30 PM
Delivery Method(s):

Instructor Led

Mentored training is a revolutionary training method
that provides you with the quality training that
you have come to expect, and combines it with
flexible learning and a self paced environment.
For more information click here.

Discount Seats Available:

1

Category:

Effective Meeting Management Training
Course Outline

This workshop is a more detailed and advanced workshop, constructed on the learning from the "Effective Minute Taking" basic course. Its purpose is to help participants be confident and competent in more complex and lengthy meetings, teleconferences and meetings with a political profile or media coverage. Special attention is paid to what to include and what to leave out when drafting meeting notes into minutes.

Outline

Part I: Introduction and Review

Roles and goals of this workshop; admin details
Review of basics: Robert's Rules of Order
Types of minutes
Types of meetings
Creating a functional agenda
Roles of meeting participants

Part II: Preparing to Take Notes in Complex Meetings

Using good "proxemics" in setting up the meeting room
Where the minute-taker needs to sit, and why
Preparing for a meeting where you don't know all the participants
Review of agenda-building techniques
Preparing for and writing through teleconferences, video conferences and "virtual" meetings
Preparing for the high-level meeting with regional representatives
How and when and to whom we distribute Kits of material to attendees
Meetings with political implications
Meetings with media coverage
Electronic recordings (taping, digital recordings)
Implications of Privacy of Information legislation on published minutes
Preparations that good minute-takers make for their own comfort and peace of mind
Examples of what to include in your minute-taking template
Building a glossary of people, terms and acronyms specific to our meetings
Lists of common note-taking abbreviations
Why it is important for the minute-taker to have access to the organization's by-laws (charter)

Part III: Tips on Taking Notes in Complex Meetings

Practise your listening skills!
Know the players
What words and situations to focus on and listen for
Comparing different models of actual notes taken in the same meeting
What people expect to read in the minutes of high-level meetings
What to do if your laptop crashes, and other disasters
Reasons for having a back-up (taping, another recorder)
Predicting and preventing common note-taking problems in complex meetings

Part IV: Creating Draft Minutes

Pruning wordy notes into accurate, concise, complete, readable minutes
What the good minute taker leaves in
What to omit
Using the five guidelines of "Plain English" for professionalism
How to paraphrase repeated matter and ideas
Confidentiality of notes and draft minutes: who gets to see them?

Part IV: Editing and Proofreading Draft Minutes

The difference between editing and proofreading
What the self-editor looks for in the content of minutes
Ensuring the style of your minutes matches the approach of the meeting
How to incorporate others attendees notes into the draft minutes
Six common errors the proofreader looks for
When to have someone else proof your minutes

Part V: Process for Finalizing the Minutes

Distribution of the draft (when, why and to whom)
Obtaining approval for your draft minutes
Handling corrections from meeting members
Handling corrections from stakeholders who did not attend
Approvals of corrections
Approval of the minutes
Options for distributing the finalized minutes
When and why would a hard copy be made of finalized minutes?
When can minutes be used as legal documentation?
Storing and archiving minutes for fast retrieval

Part VI: Course Review, Closure and Evaluation

 


Prerequisites & Certificates

Pre-Requisites

Certificates offered

Certificate of completion




Cancellation Policy

Should you postpone or cancel your course you must give 5 business days notice.


Map & Reviews

On Track New Location
609 Granville Street
6th Floor
suite 650
Vancouver, BC
Canada V7Y 1G6



Registration is fast, and will take approximately 3 minutes. There is no membership fee.
» You are also welcome to Make an Offer

Not enough budget for this course? Maybe you just love to make deals!
In either case, our Make an Offer feature gives you the opportunity to name
your own price. Try it out, you might get lucky, just keep in mind it can
take up to 1 full business day to get a response!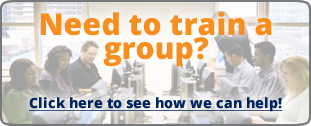 This course currently does not have any dates other than this one scheduled. Please call 1-877-313-8881 to enquire about future dates.
Not interested in this Course?
Tell us why:
This page has been viewed 36 times.