CompTIA A+ 2007 - Essentials
» back to Search Results
The course provides a general introduction to computer hardware & operating systems. Skills covered include installation, configuration, diagnosing, preventive maintenance & basic networking. The material also covers security, safety & environmental...
Course Outline

The course provides a general introduction to computer hardware and operating systems. Skills covered include installation, configuration, diagnosing, preventive maintenance and basic networking. The material also covers security, safety and environmental issues and communication and professionalism.

Introducing the Acend Modern Classroom


Classes Guaranteed to Run

An assessment process takes place at the start of class that results in the creation of a personalized learning plan for each participant . We integrate each individual's specific project objectives with their skill gaps to create the learning prescription. The instructor assumes the role of consultant and guides each participant through the process of filling the critical gaps identified in the learning plan.


Course Outline Chapter 1 - Before We Start….


Before We Start….
Hardware Toolkits
Live Demo: Hardware Toolkit
Hardware
Live Demo: External Components
Live Demo: Internal Components
Live Demo: Notebook Computer
Software
Software Toolkits
Firmware
Basic Stages of Troubleshooting
Documentation

Chapter 2 - Operating Systems Fundamentals


Operating Systems Fundamentals
Windows
Demo: Microsoft Windows XP
Mac OS X
Demo: Windows 2000 Professional
RedHat Linux
OS Basics
XP Stability Improvements
Application Failure Reduction
Security Features
Demo: Windows Security Center
Software Management
Hardware Support
IT Assistance and Management
IT Troubleshooting and Tools
Mobile User Features
Networking Features
Demo: Network Wizard
Windows XP Professional Features
Windows XP Pro Features (Cont.)
Demo: GP Console / File Security
Windows XP Pro Networking
Demo: Windows XP Professional and Computer Management
System Tools
MS-DOS Navigation Commands
Demo: Command/cmd
Demo: /a:attributes
Demo: /o:sortorder
Demo: Chdir/cd command
Mkdir/md command
Navigating in Windows Explorer
Demo: Windows Explorer
Creating a Directory in Windows Explorer
Copying in Windows Explorer
Deleting in Windows Explorer
File Types
File Extensions
File Extensions (cont.)
File-Name Limits
Creating a Text File
Demo: File Attributes
Attrib Command
Attrib Switches
Demo: Editing a File in Notepad and DOS
File Permissions
NTFS File Permissions
NTFS Folder Permissions
Chapter 2 Review

Chapter 3 - Electricity


Electricity
Electrical Characteristics
Safety Precautions
Safety
Digital Multimeter
Calculating Current
Static Electricity
Static is Caused by….
Before Working..
Live Demo: Typical Internal Components
PC Power Supply
Live Demo: PC Power Supply
Installing a Power Supply
Typical Power Requirements
Standard Outputs
Live Demo: Peripheral Power Connector
Floppy Power Connector
SATA Power Connector
Motherboard Power Connector
Live Demo: Wire Colors
Live Demo: Motherboard Power Connector
Power-Supply Form Factors
How to Protect your Equipment
Power Issues
UPS
Live Demo: Voltage Selection Switch
Troubleshooting Symptoms
Chapter 3 Review

Chapter 4 - CPU and Motherboards


CPU and Motherboards
BIOS
Demo: Determine Bios Version
When You Need BIOS Updates
BIOS Issues
Flashing the BIOS
Minimizing BIOS Upgrade Risks
Recovering From a Failed Update
CMOS Battery
Central Processing Unit (CPU)
Installing a CPU
CPU Performance
CPU Characteristics
Live Demo: CPU Packaging
CPU's
Live Demo: A Motherboard
Cooling Method - Fins
Cooling Method - Cooling Fins and a Fan
Live Demo: Cooling Method - Fan
Installing a Motherboard
Riser Cards
Motherboard/CPU Failures
Chapter 4 Review

Chapter 5 - BIOS


BIOS
Demo: Determine Bios Version
When You Need BIOS Updates
Shadowing
BIOS Issues
Flashing the BIOS
Minimizing BIOS Upgrade Risks
CMOS
CMOS Battery
Chapter 5 Review

Chapter 6 - Memory Systems


Memory Systems
Memory
Measured Units
Installation Notes
Proper Handling
Demo: Show Memory Mods
Live Demo: Show Memory Mods
Notebook Memory
Live Demo: Notebook Memory
Testing Memory
Demo: Testing Memory
Memory Types: Volatile vs. Non-Volatile
Memory Types: Dynamic vs. Static Memory
Memory Types: Asynchronous & Synchronous
Speed Ratings
Individual Chips
SIMM
Memory Error Recovery
Parity
Task Manager
Demo: Task Manager
Memory Symptoms
Chapter 6 Review

Chapter 7 - Bus Structures


Bus Structures
Buses
PCI Bus Slots
AGP Video Bus Slot
The Riser Bus
System Interaction
Interrupts
Running Processes
IRQs
Assigning IRQs
I/O Addresses
DMA Channels
Base Memory Addresses
Demo: Device Manager – IRQ, DMA, I/O
PC/XT Bus
DIP Switches and Jumpers
PC/AT and ISA Bus
ISA Expansion Bus Slot
PCI Bus
PCI Slots
PCIe
Need for Video Buses
VESA Local Bus
AGP
Chapter 7 Review

Chapter 8 - Expansion Cards


Expansion Cards
Buses
PCI Bus Slots
Live Demo: PCI Bus Slots
Handling Expansion Cards
System Interaction
Interrupts
IRQs
Assigning IRQs
I/O Addresses
DMA Channels
Base Memory Addresses
Demo: Device Manager and Resources
Drivers
PC Sound
Demo: Sound/ Control Panel
Sound Card Components
A Sound Card
Sound Card Connectors
Live Demo: A Sound Card
Speakers
Modems
Riser Cards
Softmodems
System Resources
Modem Connections
Internal Modem Symptoms
AT Commands
HyperTerminal
Speed Standards
Type II PC Card
PC Card Bus Types
Card and Socket Services Specifications
Live Demo: Mini PCI Card
Legacy Devices
Controllers and Interfaces
PC Drive Interfaces
ATA Motherboard Connectors
Standard IDE Cable
80-pin ATA Cable
Live Demo: SATA Data Cable
Drive Identification
Primary and Secondary
SCSI
SCSI Device IDs
Termination
SCSI ID and Termination
Differential SCSI
Other Interfaces
Video Adapters
Creating an Image
Maximum Colors
Video Standards
SuperVGA
15-pin VGA/SVGA Connector
VGA/SVGA Socket
DVI Connector Types
DVI-I Connector
Video Drivers
Video Adapter Slot Types
An AGP Video Card
PCIe Video Card
Video Card Symptoms
Live Demo: RJ-11 Connectors
Sound Card Symptoms
Chapter 8 Review

Chapter 9 - Ports, Connectors and Cables


Ports, Connectors and Cables
PCI, ISA, AGP, Bus Slots
Purpose
Hardware Resource: Interrupts
Hardware Resource: IRQs
IRQs Continued
Assigning IRQs
Hardware Resource: I/O Addresses
Hardware Resource: DMA Channels
Serial Ports
Serial Transmission
Serial Cables
Male and Female Connectors
Serial Connectors
Live Demo: Serial Connectors
Pin Numbers
9-pin Null Modem Connections
25-pin Null Modem Connections
Parallel Ports
Parallel Port Resources
Port Types
Live Demo: Female 25-pin Parallel Port
PC Input Devices
Live Demo: Keyboard Input and Mouse Connector
AT Keyboard Port and Connector
Bar Code Reader with Y-cable
USB Features
USB Device Classes
USB Versions
USB Symbols
Demo: USB Devices in Device Manager
USB Ports
USB Connectors
USB Power
Installing USB Devices
FireWire Features
FireWire Versions
Isochronous Transfers
4-pin FireWire Ports, Connectors
6-pin FireWire Ports, Connectors
FireWire Power
Installing FireWire Devices
Wireless Connections
Infrared
IrDA Port
Radio
802.11 Wireless Router
Bluetooth
A Bluetooth Mouse
Multimedia Connections
Multimedia Connections (Cont.)
RCA and S-Video Connectors
Coax Connector
MIDI Connectors
S/PDIF Connections
Chapter 9 Review

Chapter 10 - Data Storage


Data Storage
Hard Drive Components
Live Demo: Hard Drive Components
Head Crash
Hard Drive Installation
ATA Drive Identification
SCSI Drive Identification
Chassis Installation
Data and Power Cable Connections
Hard Drive Geometry
Hard Drive Preparation
Low-Level Formatting
Partitioning
Unpartitioned Disk in Windows
Partition Types
Formatting
Partitioning Utilities
File Systems
FAT File System
NTFS File System
Comparison
Organization of Data
Demo: Directory Trees
File Fragmentation
Hard Drive Maintenance
CD Drive Components
Components of a CD
Recordable CDs
CD Drive Speeds
DVDs
DVD Types
Using CD and DVD Drives
Optical Drive Connections
Optical Drive Installation
Optical Disc and Drive Cleaning
USB Flash Drives
Live Demo: USB Flash Drives
Flash MP3 Player
Floppy Disks
5.25" Floppy Disk
Capacities
Write Protection
Diskette Preparation
Floppy Controller Resources
Floppy Drive Cable
Floppy Controller Connector
Boot Floppies
Backup Methods
Tape Formats
Chapter 10 Review

Chapter 11 - Video and Multimedia Input and Output Devices


Video and Multimedia Input and Output Devices
Video Bus
VESA
PCIe
AGP
Live Demo: AGP Slot
CRT Monitor (Cathode Ray Terminal)
CRT Components
How CRTs Produce Images
CRT Characteristics
Video Settings: Refresh Rates
Demo: CRT Characteristics / Control Panel Display
Video Connectors
Display Adjustments
CRT Issues
Flat Panel Monitor
LCD Advantages
How a Flat Panel Screen Works
Flat Panel Monitor Characteristics
Flat Panel Monitor Connections
DVI-D
DVI-I
Live Demo: DVI Connector
TMDS
Touch Screen
Touch Screen Input Methods
Multiple Monitors
Display Projectors
LCD Monitor Issues
Speakers Connected to a PC
Speakers Connected Together
Microphone Connection to a PC
Line In Devices
MIDI Connections
Scanners
Flatbed Scanner
Multifunction Sheetfeed Scanner
Hand-Held Scanner
Scanner Connections
Digital Cameras
Resolutions
Digital Camera Memory Cards
Printing Images
Digital Camera Connections
Memory Card Readers
Camera Connection Problems
Chapter 11 Review 




Prerequisites & Certificates

Pre-Requisites

Certificates offered

Certificate of completion




Cancellation Policy

Cancellations or postponements received more than ten business days prior to the first day of the course will be fully refunded less a $75 processing fee. The cost of the course is payable, in full, for any cancellations or postponements received within ten business days, or less, prior to the first day of the course.


Map & Reviews




Reviews

This course has not yet been rated by one of our members.

If you have taken a course through this vendor please log into your account and leave feedback for this vendor. You will be helping ensure our members get directed to the best training facilities.

Here are some reviews of the training vendor.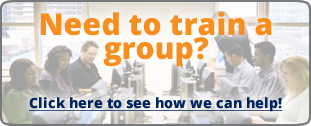 This course currently does not have any dates scheduled. Please call
1-877-313-8881

to enquire about future dates or scheduling a private, in house course for your team.
This page has been viewed 337 times.