WA1815 TOGAF 9 Certified (Level 1 and 2) Training and Courseware
» back to Search Results
This course provides a comprehensive examination of the TOGAF specification, complete with a deep dive into the Architecture Development Method (ADM), ADM Guidance and Techniques, the Architecture Content Framework, and Enterprise Continuum
Course Start Date:

Mar. 13

Location: Virtual

(Map)

Time:

9:00 am - 5:00 pm

(Note on end times)

Please Note: End Times are approximate and depend
on the number or students and pace of the class.
It is important to allow for the class to run a little bit longer,
or finish a little sooner, than expected.

Duration:

4 Days
Delivery Method(s):

Virtual Instructor Led

Mentored training is a revolutionary training method
that provides you with the quality training that
you have come to expect, and combines it with
flexible learning and a self paced environment.
For more information click here.

Discount Seats Available:

2

Category:

TOGAF Training
Course Outline

The Open Group Architecture Framework (TOGAF™) is quickly becoming the default starting point for Enterprise Architecture (EA) work within enterprise organizations across the spectrum. With a comprehensive methodology, toolset, architectural assets, content framework, and certification program, it is no wonder that enterprises are turning towards TOGAF™for their EA framework of choice.

During the course students will become familiar with the TOGAF™ Version 9 Enterprise Edition body of knowledge. This course provides a comprehensive examination of the TOGAF specification, complete with a deep dive into the Architecture Development Method (ADM), ADM Guidance and Techniques, the Architecture Content Framework, Enterprise Continuum, and other core elements of TOGAF™9. Advanced topics, including architectural partitioning, iterative application of the ADM, and an examination of deliverables and how to go about tailoring the ADM will also be discussed. Upon completion of the course, students will be equipped to prepare for and pass the TOGAF™9 Certified (Level 2) certification exam from the Open Group.

All content is reinforced through group exercises, discussions, and sharing of real-world experiences by our talented subject matter experts.

Topics   
After completing this course, the student should be able to:


Discuss the basic concepts of enterprise architecture and TOGAF™9.
Discuss the features of TOGAF™ and its methodology.
Take best advantage of how to use TOGAF™ in their work.
Gain an understanding of the necessary body of knowledge to achieve certification by examination for TOGAF™ 9 at Level 1 (TOGAF™ 9 Foundation) or Level 2 (TOGAF™ 9 Certified)


Audience   
The target audience for TOGAF™ 9 Certified (Level 1 and 2) training includes but is not limited to:



Individuals who require a deeper understanding of TOGAF™ 9
Professionals who are working in an organization where TOGAF™ 9 has been adopted and who need to participate in architecture projects and initiatives
Architects who will be responsible for developing architecture artifacts
Architects who wish to introduce TOGAF™9 into an architecture practice
Architects who want to achieve a recognized qualification to demonstrate their detailed knowledge of TOGAF™ 9


* TOGAF is a trademark of the Open Group

Course Outline
Part 1


Course Introduction
Management Overview
The TOGAF™9 Components
An Introduction to the Architecture Development Method
The Enterprise Continuum
The Architecture Repository
The Architecture Content Framework
The Architecture Content Meta-model

The Preliminary Phase
Architecture Governance


Part 2


Business Scenarios
Stakeholder Management
Architecture Views and Viewpoints
Building Blocks and the ADM
Architecture Implementation Support Techniques
Phase A: Architecture Vision
Phase B: Business Architecture
Phase B: Business Architecture - Catalogs, Diagrams and Matrices
Phase C: Information Systems Architectures

Part 3


Phase C: Data Architecture
Phase C: Data Architecture - Catalogs, Matrices and Diagrams
The Integrated Information Infrastructure Reference Model
Phase C: Applications Architecture
Phase C: Applications Architecture - Catalogs, Matrices and Diagrams
Foundation Architecture
Phase D: Technology Architecture
Phase D: Technology Architecture - Catalogs, Matrices and Diagrams

Part 4


Migration Planning Techniques
Phase E: Opportunities and Solutions
Phase F: Migration Planning
Phase G: Implementation Governance
Phase H: Architecture Change Management
ADM Requirements Management

Part 5


Architecture Partitioning
Guidelines for Adapting the ADM: Iteration and Levels
Guidelines for Adapting the ADM: Security
Guidelines for Adapting the ADM: SOA
Architecture Maturity Models
Architecture Skills Framework


* TOGAF™ is a trademark of The Open Group


 


Prerequisites & Certificates

Pre-Requisites

A prior knowledge of Enterprise Architecture is advantageous but not required

Certificates offered




Cancellation Policy

Student's Right to Cancel Registration

If Customer cancels or reschedules an original registration for a class at least ten (10) business days prior to the class start date, Web Age Solutions will issue a full refund of fees paid for class. Customer is not otherwise entitled to a refund of fees paid or released from its obligation to pay for any registration cancelled or rescheduled by Customer, including without limitation a registration previously rescheduled by Customer. Payment for the course will not be refunded if cancellation is received less than ten (10) business days before the class start date. If you wish to send another student in your place, please contact Web Age Solutions at the number below.

Web Age Solution's Right to Cancel or Reschedule

Web Age Solutions reserves the right to cancel or reschedule a class at any time. If a class is cancelled or rescheduled, Web Age Solutions will attempt to notify students ten (10) business days prior to the scheduled class start date. Web Age Solutions assumes no financial liability for any cancellation fees.


 


 


Map & Reviews

online
.
., .
. .



Registration is fast, and will take approximately 3 minutes. There is no membership fee.
» You are also welcome to Make an Offer

Not enough budget for this course? Maybe you just love to make deals!
In either case, our Make an Offer feature gives you the opportunity to name
your own price. Try it out, you might get lucky, just keep in mind it can
take up to 1 full business day to get a response!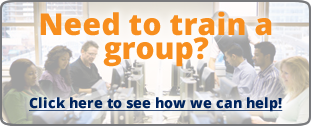 This course is also scheduled on the following dates:
Not interested in this Course?
Tell us why:
This page has been viewed 9 times.