ITIL Foundation - Exam Included
» back to Search Results
The purpose of the ITIL Foundation certificate in IT Service Management is to certify that the candidate has gained knowledge of the ITIL terminology, structure & basic concepts & has comprehended the core principles of ITIL® practices for Service M.
Course Start Date:

Dec. 6

Location: Ottawa

(Map)

Time:

9:00 am - 4:30 pm

(Note on end times)

Please Note: End Times are approximate and depend
on the number or students and pace of the class.
It is important to allow for the class to run a little bit longer,
or finish a little sooner, than expected.

Duration:

3 Days
Delivery Method(s):

Instructor Led

Mentored training is a revolutionary training method
that provides you with the quality training that
you have come to expect, and combines it with
flexible learning and a self paced environment.
For more information click here.

Seats Available:

YES

Category:

ITIL Training
Course Outline

The purpose of the ITIL® Foundation certificate in IT Service Management is to certify that the candidate has gained knowledge of the ITIL® terminology, structure and basic concepts and has comprehended the core principles of ITIL® practices for Service Management.

The ITIL® Foundation certificate in IT Service Management is not intended to enable the holders of the certificate to apply the ITIL® practices for Service Management without further guidance.

Candidates can expect to gain knowledge and understanding in the following upon successful completion of the education and examination components related to this certification.


Service Management as a practice (Comprehension)
Service Lifecycle (Comprehension)
Key Principles and Models (Comprehension)
Generic Concepts (Awareness)
Selected Processes (Awareness)
Selected Roles (Awareness)
Selected Functions (Awareness)
Technology and Architecture (Awareness)
ITIL Qualification scheme (Awareness).

ITIL is a public domain approach for managing IT services. It was developed by the CCTA, transitioned to the Office of Government Commerce (OGC) in the United Kingdom and now maintained by the itSMF, the independent and internationally recognized forum for IT Service Management professionals. IT service management groups around the world are using ITIL processes to improve efficiency and communication in IT services.

What Makes This Course Unique
Our unique use of IT service management tools to demonstrate how processes work accelerates the knowledge transfer to the participant. We have created a learning experience that is both exhilarating and enjoyable and based on disciplines learned in executive development programs, underpinned by the total quality management, and an in-depth knowledge of IT provisioning. Furthermore, we have a pre-training kit that is sent to each participant prior to attending the course.

Benefits of Attending
After attending this course attendees will understand how IT Service Management processes can improve IT operations. In particular, participants will:


Understand Service Lifecycle
Comprehend the main activities of main processes
Be aware of key ITIL definitions
Be prepared to take the Foundation Certificate examination

If successful in the examination, attain the Foundation Certificate in IT Service Management

Course Outline
ITIL Fundamentals
Origins, development and governance


Defining IT Service Management
Reviewing the structure and scope of the Foundation Certification Examination
People, process, technology and partners

The Five Core Books


Service Strategy
Service Design
Service Transition
Service Operation
Continual Service Improvement

Service Management as a Practice Concepts of Service Management

Key terms and definitions

ITIL v3 Key Principles and Models

Service Strategy


The three types of Service Providers
Perspective, position, plan or pattern

Service Design


Service Portfolio design
Technology design
Process design
Insourcing, outsourcing, partnership

Service Transition


The Service V model
Business value, asset and configuration management

Service Operation


Quality vs. Cost of Service
Reactive vs. proactive

Continual Service Improvement
ITIL v3 Processes

Service Strategy


Service Portfolio Management
Demand Management
Financial Management

Service Design


Service Level Management
Service Catalogue Management
Availability Management
Information Security Management
Supplier Management
Capacity Management
IT Service Continuity Management

Service Transition


Change Management
Service Asset and Configuration Management
Release and Deployment Management

Service Operation


Incident Management
Event Management
Request Fulfillment
Problem Management
Access Management

Continual Service Improvement


The 7 step improvement process

Functions


Service Desk
Technical Management
Application Management
Operations Management function (IT Operations Control and Facilities Management)

Roles and Responsibilities

Technology and Architecture

ITIL® Qualification scheme

Mock Exam

Review, Practice Questions and Examination

High level review of ITSM€(TM)s key concepts
Recommendations for exam technique
Series of practice examination questions
Examination: 40 multiple choice questions

Certification Criteria

The Foundation Certificate in IT Service Management is awarded to participants who receive a passing grade of 65% on a multiple-choice exam. Maximum 60 minutes. Candidates sitting the examination in a language other than their native language have a maximum of 75 minutes and are allowed the use of a dictionary)


ITIL Qualification Scheme

Intermediate Level

There are two streams in the Intermediate level. Both assess an individual's ability to analyze and apply the concepts of ITIL. Candidates are able to take units from either of the Intermediate streams, to gain credits towards the Expert Level.

Intermediate Lifecycle Stream - this stream includes 5 individual certificates built around the five core OGC titles, as follows:

Service Strategy

Service Design

Service Transition

Service Operation, and

Continual Service Improvement.

 

The focus of these modules is on the introduction and implementation of the specific Lifecycle phase, and coverage of the principles, processes and related activities.




Intermediate Capability Stream - this stream includes 4 individual certificates loosely based on the V2 Clustered Practitioner qualifications, but broader in scope in line with the updated V3 content, focussing on detailed process implementation and management within cluster groupings:

Operational Support and Analysis (OS&A). Subjects covered inc. Event, Incident, Request, Problem, Access, Service Desk, Technical, IT Ops and Application Management

Service Offerings and Agreements (SO&A). Subjects covered inc. Portfolio, Service Level, Service Catalogue, Demand, Supplier and Financial Management

Release, Control and Validation (RC&V). Subjects covered inc. Change, Release & Deployment, Validation & Testing, Service Asset & Configuration, Knowledge, Request Management and Service Evaluation

Planning, Protection and Optimization (PP&O). Subjects covered inc. Capacity, Availability, Continuity, Security, Demand and Risk Management.

ITIL Expert

To achieve the ITIL Expert in IT Service Management, candidates must successfully complete a number of Intermediate units in addition to the mandatory Foundation Level and the Managing Across the Lifecycle capstone course. This course brings together the full essence of a Lifecycle approach to Service Management, and consolidates the knowledge gained across the qualification scheme




Prerequisites & Certificates

Pre-Requisites

There are no prerequisites. Work experience in IT services is recommended.

Certificates offered

Includes refreshment breaks, Lunch, Course binder ITIL Foundations certification upon passing the exam on the last day of training




Cancellation Policy

Cancellations less than 2 business weeks before the expected delivery date are eligible for a 50% refund, or a credit voucher will be provided for regularly scheduled courses (choice being that of the registrant). Credit Vouchers are transferable within the same company. Please send your cancellation notice to info@itplanit.com.


Map & Reviews

Itplanit
30 Metcalfe Street
4th Floor
Ottawa, Ontario
Canada K1P 5L4



Registration is fast, and will take approximately 3 minutes. There is no membership fee.
» You are also welcome to Make an Offer

Not enough budget for this course? Maybe you just love to make deals!
In either case, our Make an Offer feature gives you the opportunity to name
your own price. Try it out, you might get lucky, just keep in mind it can
take up to 1 full business day to get a response!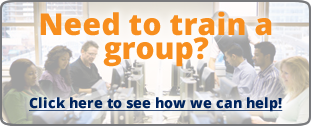 This course currently does not have any dates other than this one scheduled. Please call 1-877-313-8881 to enquire about future dates.
Not interested in this Course?
Tell us why:
This page has been viewed 17 times.